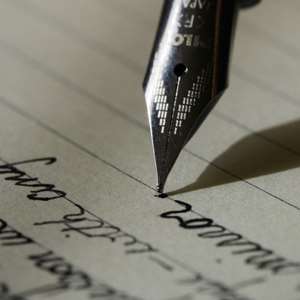 From an unlikely source comes one of the most powerful albeit innocuous advocacy for the light to be reignited by Nigerian media owners in the area of publishing newspapers in the diverse popular Nigerian languages like Yoruba, Igbo and Hausa as against the common neo-colonial practice whereby major newspapers are dominated by the English language.
Alex Sabundu Badeh is Nigeria's current highest ranking military General in the rank of Air Marshall and he doubles as Nigeria's Chief of Defence Staff – meaning that all the three key service Chiefs in the Nigerian Army, Airforce and Navy reports to his desk even as all of the top military echelons reports to the desk of the commander-in-chief of the Nigerian Armed Forces-Dr. Good luck Ebele Jonathan.
This Adamawa state-born military officer made a harmless statement jokingly which to every right thinking media analyst should provoke a sense of nostalgia and propel the renewed advocacy for the local dialects to be used in the publication of certain editions of our national newspapers even as weekly insertions.
On February 3rd 2014, Alex Badeh led a delegation of the newly appointed military service Chiefs to attend a national security parley with President Jonathan in what observers say might not be unconnected with the renewed violent mass killings of villagers in the North East by suspected armed Islamic insurgents.
After four hour long secret meeting with the President, the service Chiefs walked out and were met by the eagle eyed reporters for their comments on the meeting but none of these brand new military chiefs spoke up. The Chief of Defence Staff Air Marshal Alex Badeh was cornered by the journalists and put under intense pressure to speak but he looked at them and said jovially; "I will only speak if you will allow me to speak in my dialect." The reporters left him in peace since nobody could afford to demand that he proceeded so an interpreter can capture these words ton enrich their news reportage for that day.
Before delving into this beautiful thesis and possible prognosis on the need to return publication of newspapers in major Nigerian dialects, let me reproduce the story as captured by one of Nigeria's most detailed journalists: Mr. Augustine Ehikioya of Nation Newspapers.
He reported thus; "President Goodluck Jonathan met for several hours with Service chiefs behind closed-door at the Presidential Villa in Abuja."
"The discussions at the meeting, the first since the appointment of new Service chiefs last month, were not unconnected with the rising onslaught of the Boko Haram Islamic sect and other insurgents in the Northeast."
He reported further; "the violence unleashed on the residents of the region has led to the death of scores of people with loss of property in tow. No statement was issued at the end of the meeting.
The Service chiefs declined comments on what they discussed with the President."
According to the reporter; "at the meeting were: the Chief of Defence Staff, Air Marshall Alex Badeh; Chief of Army Staff, Maj.-Gen. Kenneth Minimah; Chief of Naval Staff, Rear Admiral Usman Jibrin and Chief of Air Staff, Air Vice Marshall Adesola Amosu".
"Also there were: the National Security Adviser, Col. Sambo Dasuki (rtd.); Inspector-General of Police (IGP) Abubakar Mohammed and Secretary to the Government of the Federation (SGF), Sen. Anyim Pius Anyim. When reporters approached him for comments on the meeting, Air Marshall Alex Badeh declined to speak; he reported.
"Prodded further, however, he said: "I will only speak if you will allow me to speak in my dialect."
The signal imbedded in that statement by the top military officer is indeed a prognosis that soon media owners may as well reintroduce native dialect publications even as small insertions in their English language-dominated newspapers and radio language.
This prophetic statement by Marshal Badeh is also a perfect ground to demand that the Nigerian Broadcasting Commission should quicken the pace of granting operational licences to broadcast entrepreneurs to establish community stations which will inevitably go a long way to promote our indigenous languages, preserve and conserve our cherished cultural values and promote respect for the sacredness of life.
Badeh's statement reminds one of the historical perspective that the Nigerian media experienced to reach our current status. It is a historical fact that newspapering started in Nigeria in 1859 with native language publication aptly named as "Iwe Irohin" by the British Colonial officer cum missionary Reverend Henry Townsend (1815-1886) of the Anglican Church.
In media history class at the Nigerian institute of Journalism (NIJ) we were tutored how this gentleman left monumental legacies one among which is the precious fact that he showed the light on media entrepreneurship for others to follow.
Conversely, from www.dacb.org the writers rightly recorded some historical facts about this highly creative mind who was instrumental to the emergence of the media industry in Nigeria and indeed gave us an enduring heritage which is to say that native language newspapers must not be allowed to die.
According to this historians; the lasting legacy Townsend bequeathed Yoruba mission came in the skill he introduced to the Yoruba mission. It is interesting that this missionary from a family well known for their pedigree in printing business confessed that he had learned the trade by hands-on experience at Abeokuta".
This ingenuity, the writers stated, proved to be an advantage to the Yoruba mission. Apart from the ministerial vocation, printing became the first lettered skill the CMS mission introduced to the Yoruba people through Townsend, the historians recalled.
Going further down memory lanes, the historians observed thus; "But when he began to publish in 1859 the Iwe Irohin, a newspaper he produced in English and Yoruba, he etched his name in the history of media development in what is today Nigeria. Iwe Irohin was the first newspaper production in Nigeria. Happily, he has remained unforgotten for this achievement in a country where memory often proves short. In 2009, during the celebration of the 150th anniversary of print media in Nigeria, his name was honorably mentioned over and again. The Yoruba people too had sustained his legacy with their regional reputation as the bastion of vibrant newspaper media in the Nigerian state".
In the eighties (1980's) media owners such as the late Chief M.K.O Abiola of the National Concord Newspapers' fame, experimented successfully with native language newspapering just as the Northern owned New Nigerian Newspapers was known for running one of the most successful Hausa language newspapers known as "Gaskiya Tafi Kwabo" .
Chief Emmanuel Iwuanyanwu of Champion group of Newspapers experimented with Igbo language newspaper. Both Abiola and Iwuanyanwu's effort at publishing native language newspapers have vanished into thin air.
Luckily, the Abuja-based Daily Trust group of newspaper still publishes on weekly basis, an Hausa language tabloid called "Aminiya", meaning feminine type of trust worthiness. I am aware that leadership group of Newspapers also has an Hausa language weekly newspaper. That national newspapers like The Guardian, Thisday, Punch, Sun and Nation among others do not publish native language versions even as weekly insertions is reprehensible and anti-development.
The question that comes with the prognosis made by Air Marshal Alex Badeh is why no newspaper runs native language tabloids in Igbo and Yoruba even when these ethnic nationalities have some of the largest literate populations?
The worst case scenario is that most if not all the state government-run newspapers have suffered operational hiccups leading to their disappearances from newsstands and sadly, New Nigerian Newspapers owned by all the Northern states is in a state of operational hibernation as it is no longer commercially viable and the workers are owed backlogs of salaries.
Who knows perhaps, God has indirectly sent Air Marshal Badeh to speak for the reintroduction of native language vibrant newspaper industry in contemporary time Nigeria.
In a related development, Reverend Father Tor Alumuku who did his doctoral thesis on "Community Radio for Development: The World and Africa," is of the opinion that native language media industry has a good prospect.
According to him; the following are some of the advantages of community radio; individual stations can be set up with inexpensive equipment and housed in existing facilities.
Father Alumuku also stated that concrete results could be felt quickly in the parts of the country where stations are set up; technically, community stations are relatively simple to set up and operate; the low operating costs and grassroots nature of such stations give them a good chance of financial survival; and it gives a real voice to local concerns and is a true alternative to national and commercial media that tend to ignore those concerns.
Reverend Father Alumuku who is a director at the Vatican radio further stated that community broadcasting offers a forum for participation in national affairs and issues; community radio could provide an effective training ground for journalists, technicians, and other broadcast personnel; as more and more community radio stations are set up in a country, this becomes an effective, albeit slow, way of creating a truly alternative national network.
Such a network, Reverend Dr. Alumuku submitted, would have the advantage of bottom-up development, leaving most power in the grassroots communities and; as they provide an obvious alternative to both the reality of the national or regional stations, it might be easier to get licenses for community stations as they cover a limited area and desire to democratize their services.
All eyes are now on local media moguls like the Nduka Ogbaigbena's, Mrs. Maiden Ibru's, the Uncle Sam Amuka's and Dr. Orji Uzor Kalu's to venture into native language media business for purely developmental ground as part of their corporate social responsibility to our motherland.


Emmanuel Onwubiko is Head of Human Rights Writers Association of Nigeria and [email protected]; http://www.huriwa.org