Kan-Dapaah to hold press conference on the controversial sale of drill ship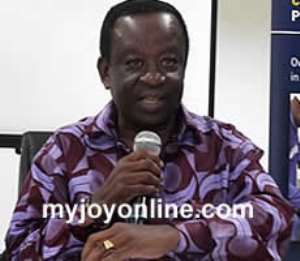 Former Energy Minister under the New Patriotic Party administration Albert Kan-Dapaah
Former Energy Minister under the New Patriotic Party administration Albert Kan-Dapaah is expected to hold a news conference later Monday to state the level of his involvement in the sale of the controversial GNPC drill ship.
The ship was sold for an amount of $24 million dollars. But the whereabouts of the 3.5million said to have been paid into government account remains a subject of controversy.
The controversy began after key stakeholders such the Bank of Ghana, Ministry of Finance, Ghana National Petroleum Corporation (GNPC)in the business transaction appearing before the Judgment Debt Commission denied knowledge of the sale of the drill ship.
The former Chief Executive Officer of the GNPC, Dr. Amos Ofori Kwao, who was in charge at the sale of the ship to defray an amount of $19.5 million dollars judgment debt to Societe Generale Bank, told the Judgement Debt Commission he never saw any documents from the court, demanding the payment to the French bank.
Former NPP Communication Director Nana Akomea tells Joy News Mr. Kan-Dapaah will clear accusations that either him or government benefitted from the sale of the ship.