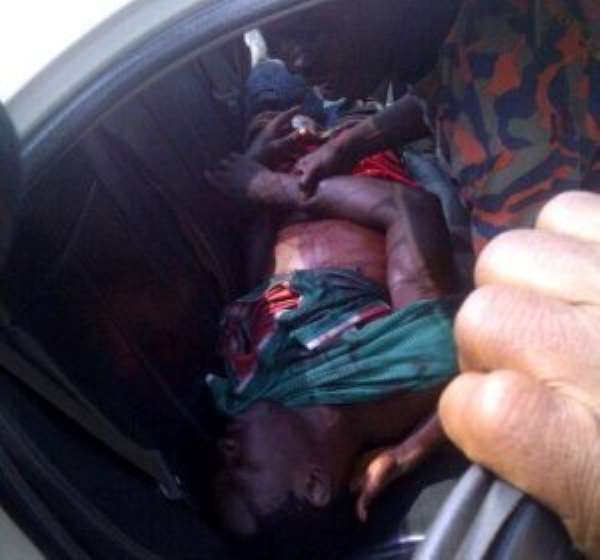 A young man believed to be in his twenties has been stabbed to death on Tuesday during a disagreement over a piece of land in Agbobloshie a suburb of Accra.
The incident has resulted in tension in the area.
Narrating the incident to Citi News an eyewitness, Clement Agbo said the incident occurred shortly after a disagreement between some people there[Agbobloshie];
'It happened around 9.30am, we could hear some people making noise, we realized later that a guy had been stabbed, so I rushed to the scene and noticed that the guy had been stabbed'
He added that; 'After the Kokomba block started chanting war songs, trying to find the one who stabbed the boy, but they couldn't. The police people came to restored calm to the area but after the police left the people returned and started destroying properties again.'
Meanwhile, Citi FM's Fred Djabanor say who is currently in the area said 'the police are there[in Agbobloshie] in their numbers and there some uneasy calm in the area.
He said the police have also arrested some people and say investigations would begin shortly.'
Citifmonline.com