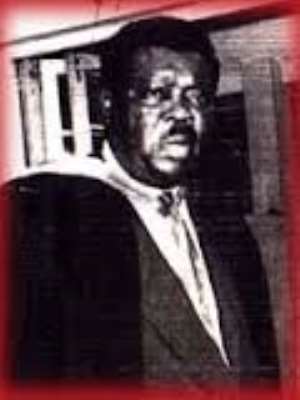 Archives at the Public Records and Archives Administration Department (PRAAD) prove that Philip Gbeho was not the composer of the current National Anthem.
The discovery runs in contrast with the age-old national acceptance that the statesman was the composer of the historic tune.
When Ghana attained the independent status, wind of change also blew the original British Anthem - God Bless the Queen from the shores of Ghana.
After a national call for submission of entries to replace the anthem, Phillip Comi Gbeho, was one of the last four whose entries were shortlisted by the National Anthem Selection Committee.
Radio listeners voted overwhelmingly for Gbeho's piece after it was played on radio together with the other three.
According to the archives, 'for unexplained reasons, the government discarded the original words of Gbeho's piece for a new one written by a commissioned literary committee. It was those words which went with the music of Gbeho as the National Anthem on that glorious March 6, 1957'.
New words for the National Anthem were advertised again on November 25, 1960.
Among the criteria for selection were: the anthem should be 'dignified, simple and easy to sing'. Also the anthem should 'not exceed three verses in all' and also it should 'give expression to the patriotic sentiments of the citizens of the Republic of Ghana'.
Records show that the current lyric which has been in use since the 1970s was written by a student Michael Kwame Gbordzoe within the framework of a national competition.
Though Gbeho has been touted as the composer of the National Anthem, the 'God Bless Our Homeland Ghana' does not originate from him.