EU bans illegal timber importations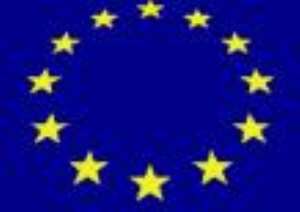 eu logo
Accra, March 3, GNA - The European Union (EU) Timber Regulation 2013, which came into force today March 3, bans the importation of illegally harvested timber.
The regulation, which was made available to the Ghana News Agency over the weekend, divides those who deal in timber and timber products into two categories: operators and traders.
It said operators are those who first place timber products on the EU market and carry the bulk of the responsibility, while traders are those who buy or sell timber or timber products already on the market and are required only to keep track of who they buy from and sell to.
Under the new EU Timber Regulation (EUTR) placing illegally harvested timber and products derived from such timber on the EU market is prohibited.
The EUTR applies to wood and wood products being placed for the first time on the EU market. It counters the trade in illegally harvested timber and timber products by imposing three key obligations: Placing illegally harvested timber and products derived from such timber on the EU market for the first time, is prohibited.
It said both timber and timber products produced in the EU and those imported from outside are covered by the legislation.
The EUTR said timber, which carries a Forest Law Enforcement, Governance and Trade (FLEGT) licence or the Convention on International Trade in Endangered Species of Wild Fauna and Flora (CITES) permit is considered to comply with the Timber Regulation.
It urges operators to develop their own due diligence systems - a set of measures and procedures that effectively minimise risk - or use one developed by a monitoring organisation.
It said traders simply need to keep information on the businesses that they buy timber products from and those they sell to.
It further urges operators to have more responsibility; they must exercise due diligence to make sure timber in their products has been legally harvested.
The EUTR is binding in every EU country. It was adopted by the European Parliament and Council back in October 2010, and is only just coming into force because of the measures member states and private companies had to put in place.
GNA