UNICEF, EU provide safe water to communities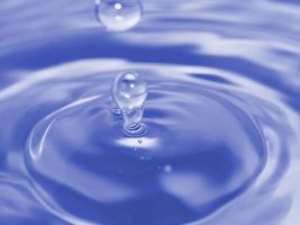 Water Fresh
Nyankpala (N/R), Feb 28, GNA - The United Nations International Children Emergency Fund (UNICEF) in collaboration with the European Union (EU) has provided pipe-borne water to two towns in the Tolon District to protect residents against contracting water related diseases.
The beneficiary towns are Nyankpala and Tolon, which have an estimated population of 28,500.
At Nyankpala, both a 200,000 litre capacity steel tank and a 160,000 litre steel tank were erected, 14 kilometres of pipes were laid and 13 stand pipes were constructed at a cost of GHc616,400.
At Tolon, a 200,000 litre capacity steel tank was erected and seven kilometers of pipes were laid and 12 standpipes were constructed at a cost of GHc412,500.
The UNICEF, and EU with technical input from the Rural Water Development of the Church of Christ also provided a borehole for the Kpugli community, a Community Led Total Sanitation (CLTS) area; which ensures that every household has latrines in the Mion District at a cost of GHc10,000.
These interventions were undertaken in the final phase of the UNICEF and EU funded Integrated Water supply, Sanitation and Hygiene Project (I-WASH), which provided safe water to guinea worm endemic communities in 10 districts in the Northern Region, at a cost of 16.6 million euros.
The UNICEF and EU-funded IWASH Project was implemented between 2007 and 2012, which provided safe water to more than 340,000 people in over 350 communities of the Northern Region.
The beneficiary communities previously faced recurrent water shortages particularly in the long dry season which persists for seven months, making them to rely on unsafe sources, which exposed them to the risk of contracting water-borne and water-related diseases like guinea worm, diarrhoea and skin diseases.
Dr Iyabode Olusanmi, UNICEF Country Representative to Ghana, assisted by district level government officials and traditional authorities, inaugurated the projects, as part of her two-day visit to the region, which ended on Wednesday.
The visit also afforded Dr Olusanmi to bid farewell to UNICEF's Field Office Staff in the region as she officially retires from active service in March this year.
In a remark, Dr Olusanmi said safe water should encourage good sanitation and hygiene, and stressed the need for the beneficiary communities to practice good sanitation and hygiene to remain healthy.
'Now, school children do not have to absent themselves from school in search of water for domestic chores neither do they have to walk long distances and join long queues drinking water'
She called on parents not to marry-off their daughters between the ages of 12 and 15, saying that, such practices destroys the potential of girls.
She also spoke against sending their girl-child to the cities to engage in Kayaye and urged parents to instead, take a particular interest in the education of their children especially the girls.
Alhaji Iddi Manza Mahama, District Chief Executive for Tolon, said the IWASH Project had improved water supply, sanitation and hygiene in the district, adding that 'the guinea worm pandemic has since been contained and that since 2010, no suspected case of the disease has been reported'.
Alhaji Mahama assured that government would continue to collaborate with development partners to ensure the provision of improved services especially in water and sanitation, which had a direct impact on achieving other Millennium Development Goals.
Alhaji Yakubu Abdulai, Chief of Nyankpala, thanked UNICEF, and the EU for the facilities.
 
       
 
GNA