NANA OYE LITHER WILL USE HER OFFICE AS THE MINISTER OF GENDER, CHILDREN AND SOCIAL PROTECTION TO PROMOTE HOMOSEXUALISM IN GHANA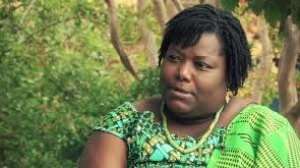 We the Members of the Federation of Youth Clubs (FYC) and by extension the Youth of Ayawaso East and Ayawaso North wish to urge the Parliamentary Appointments Committee and by far the Parliament of Ghana to reject the President's Appointment of Nana Oye Lithur as the Minister of Gender, Children and Social Protection.
Nana Oye Lithur is widely known in the Ghanaian Community as an ardent supporter and promoter of the Homosexual Right in Ghana which is alien to our social values, norms and beliefs.
Between 2009-2012, Nana Oye Lither has consistently and persistently been fighting the Ghana Government on its stance on Homosexuality. In fact, she has risen to the level of almost becoming or being the 'Principal Spokesperson' of the Homosexual Community in Ghana.
Having listened to Nana Oye Lithur on 30th January, 2013 at the Parliamentary Appointment Committee, we are left with no doubts in our mind that, the appointment of Nana Oye Lithur is nothing but the promotion and legalization of Homosexualism in Ghana. Nana Oye Lithur to our dismay has reaffirms her beliefs, likeness and desire in promotion of the Rights of Gays and Lesbians in any part of the country.
As a country and as people, we must first of all appreciate and recognize the fact that, Homosexualism is foreign indoctrinated, criminal, terrible and horrible. That is the more reason why we must join hands to fight any one who in a way is related to the Gay Right Community.
The 1992 Constitution of Ghana frowns over it and that made it criminal. Again, let's be reminded that, the Ghana Health Service has included Gayism and Lesbianism as the root cause of the many diseases that we have in Ghana. Hitherto, credible research from the Chicago Institute, USA (1986), has indicated that, the first man that contracted HIV/AIDS had it due to sleeping with someone from the same sex.
By now, we know the late President (Prof) JEA Mills will be weeping seriously and profusely to seeing his predecessor, His Excellency, John D.Mahama appoints Nana Oye Lithur, a woman who has fought him and gave him sleepless night; simply because he has refused to endorse Gayism and Lesbianism in Ghana. The simple question we humbly wish to ask President John Mahama is that, is he saying he disagreed with the Late President JEA Mills stance on Homosexuality and that is why he is rewarding Nana Oye Lithur with the Ministry of Gender, Children and Social Protection? Is he also saying that Nana Oye Lithur was right and the good old Professor was wrong? Certainly, they must be something wrong somewhere.
We will therefore wish to use this opportunity to humbly plead with His Excelleceny, President John Dramani Mahama to withdraw the nomination of Nana Oye Lithur or change her Portfolio. Maintaining her in that Ministry will presuppose to us that, the President and the Government of Ghana has change it radical stance on Homosexualism and now want to legalize it or promote it through Nana Oye Lithur.
We will continue to urge the Right Honorable Speaker and Members of Parliament of Ghana to be resilient to reject the nomination of Nana Oye Lithur.
We are also urging the Media to continue spreading the message across the length and breadth of Ghana. We need a Ghana Free Homosexual Community
Thank you.
SIGN
Mohammed Dawoud Yabaaba-0245278678
(General Secretary, Federation of Youth Clubs)
Adam Siddique Zagoon-0243780583
(President, Federation of Youth Clubs)
Mohammed Muzel-0267551193
(Financial Secretary, Federation of Youth Clubs)