UK offers up to 240 army trainers for Mali mission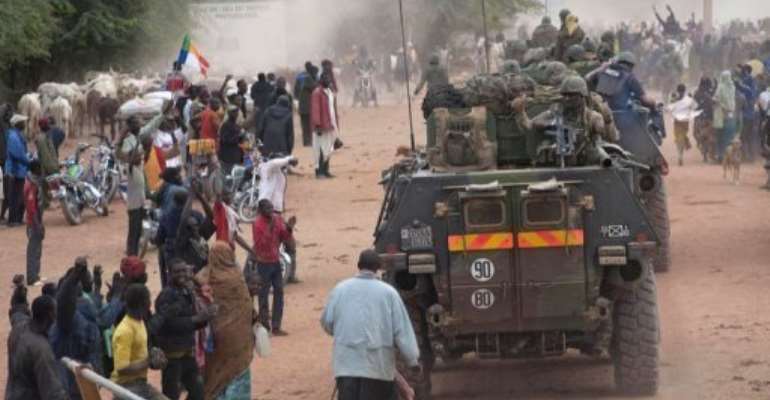 LONDON (AFP) - Britain has offered up to 240 military trainers for the conflict in Mali, with up to 40 to be sent to Mali and as many as 200 to train English-speaking troops in neighbouring countries, a spokesman said Tuesday.
The 40 troops would assist an EU military training mission in Mali, while up to 200 personnel would help train soldiers from anglophone West African countries in a force created by the ECOWAS regional grouping, the Downing Street spokesman said.
"Up to 240 is the current offer on the training force, split into two," he said.
"Today defence attaches from the 27 EU member states are meeting (in Brussels) to discuss the make-up of that training mission in Mali," he said. "Our offer is that we are prepared to contribute up to 40 troops."
Also on Tuesday, African leaders and international officials were meeting in Addis Ababa to pledge funding for the African-led force for Mali (AFISMA), which will support Malian troops.
The British spokesman told reporters: "Our current offer is up to 200 personnel to provide training for troops from anglophone West African countries to contribute to the AFISMA force."
Britain has until now only provided transport planes and a surveillance plane to assist French forces fighting the Islamist insurgency in northern Mali.
Asked if the offer to send British troops -- albeit in training roles -- was "mission creep", the spokesman said: "I would describe it as doing what the prime minister has described, which is doing what we can to support the military intervention, which we strongly support.
"We think that the right way to do this is for the regionally-led forces to take the lead."
The spokesman maintained that Britain is not intending to send troops to fight in Mali, saying: "There is no change in our position on no combat role."
In additional support, Britain has offered the use of a roll-on roll-off ferry to transport French vehicles and equipment "and the French have made it clear they would welcome assistance with sea-lift", the spokesman added.
It will also let allies operate air-to-air refuelling planes from British bases and has extended by three months the involvement of one C-17 transport plane, crewed by around 20 personnel.
There are some 70 British personnel involved with the Sentinel surveillance plane which is based outside Mali in Senegal.