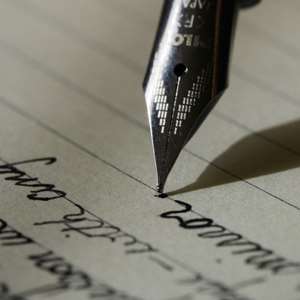 Many of us struggle to make a New Year resolution. The worst thing is that after we make a New Year resolution, we forget about it or abandon it within a month or two. That is why many don't even bother to make a New Year Resolution. They think, if there is no resolution, no struggle, no regret. What a simple and fantastic idea? Lazy people love this idea and follow it. I call it "lazy man's idea". But if you want to grow, if you want success in life, do not sold yourself to the "lazy man's idea".
Why should I make a New Year Resolution?
A good sailor does not leave the shore without a destination in his mind. It is in his mind. He has not yet reached at that destination. But it is in his mind. If he has a destination in his mind, he will drive the ship in the direction. In life, we should have a goal or aim. To find out that destination we need to ask some empowering questions like: What I need to achieve in the coming months or year? In which area of my life need improvement? Where should I reach in a time span of 3 months, 6 months or a year? How can I reach that destination? Your questions will give you the answer to reach that destination.
Your answers are the destination in your mind. It is in your mind. Not yet reached. With that destination in your mind your are starting a new journey in your life. A new beginning, that is the importance of new resolution in the New Year. A New beginning!
If we do not have a plan or desire, we are like a man driving in a circle. Every evening he reaches the starting point. We are living a life like that. Spending our valuable time in the cycle of events. Wake up, in the morning, do the same things during the day and go to bed without achieving a thing. If you live a life like that, even after 10 years, your life would be almost same as today.
If you need a change, or progress in your life, you need to come out of that cycle life. Our New Year Resolutions and goals we create for us would help us to come out of that circle of events in our life. Now you are in the straight path. Driving towards your destination. For that you need to make some adjustments in your life. Changes are very painful, but it will pay off. It would change your financial situation. It will change our health. It will help people around us. It may give you enough spare time to spend on thing you love.
No goal, No resolution, No change means you are in the same place where it was a year ago. To move forward, you need a destination. That destination is your goal, or resolution. Then you walk towards that destination, with one step at a time. After few days, you will find that you are few steps closer to your destination. It will strengthen your enthusiasm. Help you to take another step towards your goal. Slowly, day by day, you are coming closer to your destination. Finally, you will reach that destination.
Even if it took more time, you reached another level of achievement in your life. Then you would be able to look back to your past with a smile. Now I remember the words of Ida Scott Taylor:
"One day at a time - this is enough. Do not look back and grieve over the past, for it is gone: and do not be troubled about the future, for it has not yet come. Live in the present, and make it so beautiful that it will be worth remembering."
I wish all a prosperous new year
The Author of STEP UP FATHER BOOK
Call: 0244028178/[email protected]