ECG, NED need $120m to update infrastructure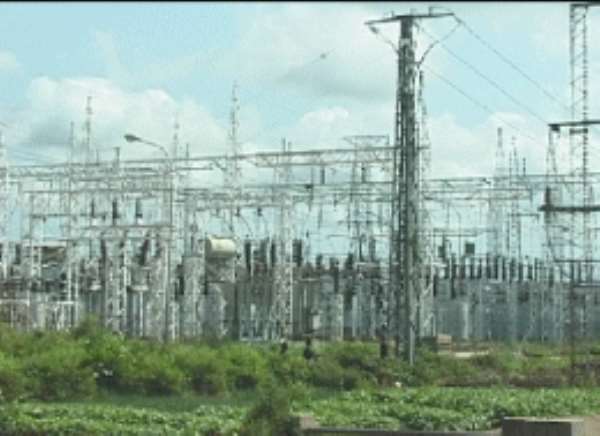 Cape Coast (C/R), Sept 30, GNA - Energy distribution companies need about 120 million dollars to upgrade their infrastructure and acquire new technology that would make them more efficient and customer service oriented. So far 15 million dollars has been acquired while specific arrangements have been made for another 65 million dollars, Dr Paa Kwasi Nduom, Minister of Energy, announced this at a meeting with workers of the Electricity Company of Ghana (ECG) at Cape Coast on Monday. He said ECG and the Volta River Authority / Northern Electricity Department (VRA/NED) would be merged under the Energy Sector Reform programme to form one company, adding that a committee had been set up to oversee the merger. At present the ECG distributes power in the Southern Sector while VRA/NED is in charge of the Northern Sector - Brong Ahafo, Northern, Upper East and Upper West Regions.
Dr Nduom said ECG and NED should continually review the power requirements of consumers so that they could provide the type of power needed to create jobs, stressing that the nation could not attain the "Golden Age of Business" without adequate energy supply.
He said the energy sector was the critical lifeline of necessity to industrial and domestic activity, adding that it was in view of this that those, "who were working in the Sector at this crucial moment of our life as a nation, need to create aggressive strategies, to generate interest in developing conditions to improve the management and performance of the sector.
The Minister said it is was this regard that the Ministry had adopted the policy to put in place infrastructure that would attract business and investments but observed that this could not be done immediately due to financial constraints.
Mr D.A Jangu, Director of ECG Cape Coast, in his welcoming address expressed concern about the rampant stealing of electricity conductors in the Cape Coast Municipality and that the first half of the year, the company had to spend 20 million cedis to replace them.
He said within the same period 2.595 billion cedis was spent on system voltage improvement and 4.80 million cedis on overhead and underground maintenance.
The Director said the Company was able to unearth a total of 275 illegal connections and retrieved 239 million cedis as surcharge and announced that reward of 100,000 cedis would be given to anyone, who would help the Company to find illegal connection points.