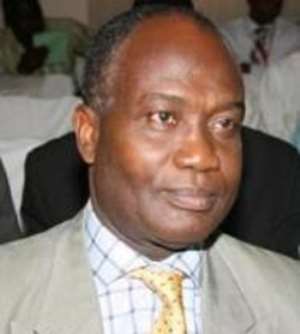 The Tema Oil Refinery (TOR) is considering listing on the Ghana Stock Exchange (GSE) by 2014.
The move is part of management's strategy to privatize the firm and make it more profitable.
The plan must however be approved by government which currently owns the refinery wholly.
The Managing Director of TOR, Ato Ampia said there are still some issues that need to be addressed before it goes public.
'The first thing to do is that TOR show the path to progress that adds value and that would boost investor confidence. After we have done these little these, little but are so much valued, that will boost the value of TOR's shares at IPO and make sure that government get as much as possible. We want to do it but the timing is when TOR has its image right, has its plan right and its operations right.'
The refinery said it needs about $900 million to turn around its fortunes.
TOR will then join other state institutions like Ghana Commercial Bank (GCB), Cocoa Processing Company and Ghana Oil (GOIL) which have been privatized in similar manner.
State power generator, Volta River Authority (VRA) is also looking at the option of listing on the stock market.
 
Myjoyonline.com