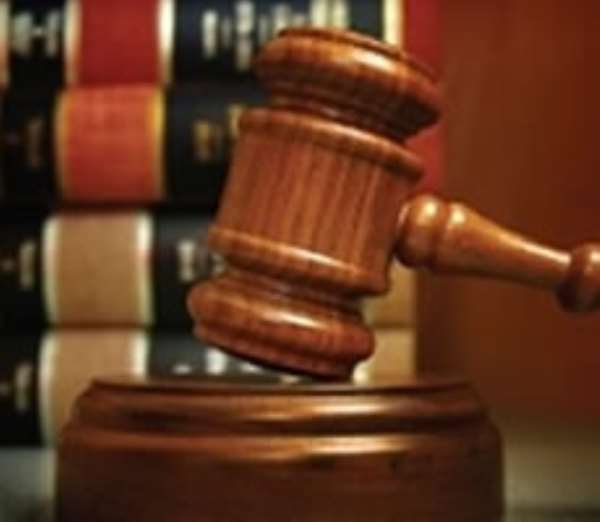 The staff of the Judicial Service in the Western region on Wednesday wore red arm bands in a bid to pile pressure on the government to pay subventions which is due the service.
The staff through its association issued an April 30 ultimatum to government to pay the money or they will advise themselves accordingly.
According Joy FM's Western regional correspondent, Kweku Owusu Peprah, the workers have issued a new ultimatum, May 4, to government to make sure that its subventions and other allowances are paid them.
According to the Chairman of the Interim Management Committee of the Judicial Service Staff Association of Ghana, Francis Brakwa in an interview Joy FM, the wearing of red arm bands by its members is the first signal to the government.
Mr. Brakwa added that government's failure to pay the subvention is having a negative impact on the operation of the judicial service in the region.
According to some of the workers, they have had at a point in time to bring items such printers and A4 papers from their homes to execute office work.
In all, there are 24 courts in the Western region and the total subvention they receive is Gh¢5,300 which according to the staff of the judicial service is not only woefully inadequate but is not also paid on time.
According to the staff of their judicial service, should their new ultimatum not be heeded, they will ground the entire judicial service to a halt after the deadline.