Qaeda group claims Algeria attack that killed 11 soldiers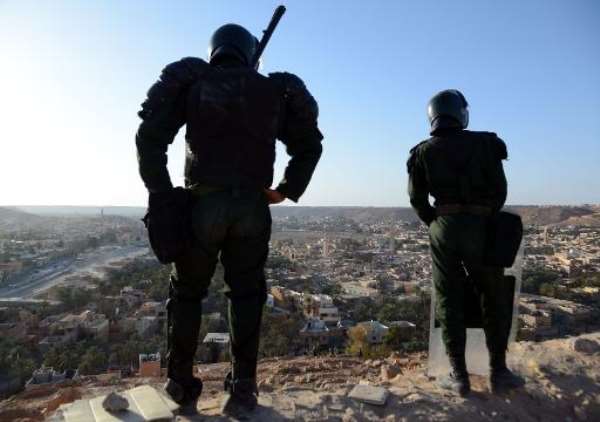 Security forces stand guard on a ridge looking down on the city of Ghardaia, central Algeria on March 18, 2014. By Farouk Batiche (AFP/File)
Algiers (AFP) - Al-Qaeda in the Islamic Maghreb (AQIM) claimed responsibility Thursday for an April ambush in Algeria's restive Kabylie region that killed 11 soldiers.
"On the night of April 19, mujahedeen ambushed an army convoy in the Iboudrarene region... The toll was around 30 soldiers killed or wounded, some of them seriously," said a statement posted online.
At the time, a security source said gunmen in the AQIM bastion of Iboudrarene, east of Algiers, had ambushed the convoy and killed 11 soldiers, in the deadliest attack on the military in years.