Seminar on Anti-Money Laundering and Combating Financing of Terrorism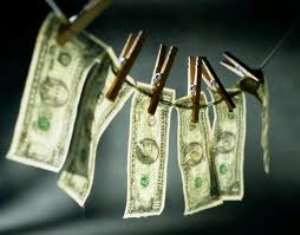 Koforidua Dec. 8, GNA - Managers of Rural and Community Banks (RCBs) in the Eastern Region on Wednesday attended a day's seminar on Anti-Money Laundering (AML) and Combating Financing of Terrorism (CFT) in Koforidua.
The seminar, which was organised by the Association of RCBs in collaboration with the Financial Intelligence Centre aimed at alerting the participants about the criminal activities.
Mr Samuel T. Essel, Acting Chief Executive Officer of the Financial Intelligence Centre, noted that money laundering and terrorist financing are complex crimes and for that reason multiple national resources must be involved in the various aspects of preventing, detecting and prosecuting those culpable.
"In this regard, the Financial Intelligence Centre, Ghana is working hard to promote co-operation and collaboration with institutional, state and regional bodies to combat money laundering."
He reminded the participants that as bankers their role could not be over-emphasised, adding that section 22 (1) of the Act 749 reckons banks and other financial institutions as Accountable Institutions and as such key stakeholders in the AML/CFT equation.
Mr Essel stressed the need for corporate efforts to fight money laundering and terrorist financing.
"These crimes corrupt the moral and social conscience of human capital, affect social and political stability, cause artificial rise in cost of business, and consequently drive away businesses and investments, which in turn undermine the ability of the state to accelerate development."
Mr Essel told the participants that they were being empowered with knowledge so that their banks would not fall prey and be susceptible to the dangers associated with money laundering.
He challenged the bankers to regularly review and if necessary enhance their Customer Due Diligence policies and Know Your Customer procedures and guidelines.
Mr Essel indicated that access to the banking system to launder the proceeds of crime was the main preoccupation of money launders.
He noted that they achieved their aim by making inroads into the financial systems through staff accomplices.
Mr Essel said to reduce the likelihood of employing or maintaining a compromising staff, banks had to include in their AML/CFT policies, Know Your Employees guidelines.
Reverend Divine Nartey, Regional President of the Association of Rural Banks, advised the participants to educate their colleagues on what was taught at the seminar.
He said the purpose of the seminar was to bring to the fore some mechanisms to enhance the expertise of the participants on the monitoring and surveillance systems with the view of preventing , detecting, and responding appropriately to money laundering and terrorist financing.
GNA