Three journalist from pro-Gbagbo paper freed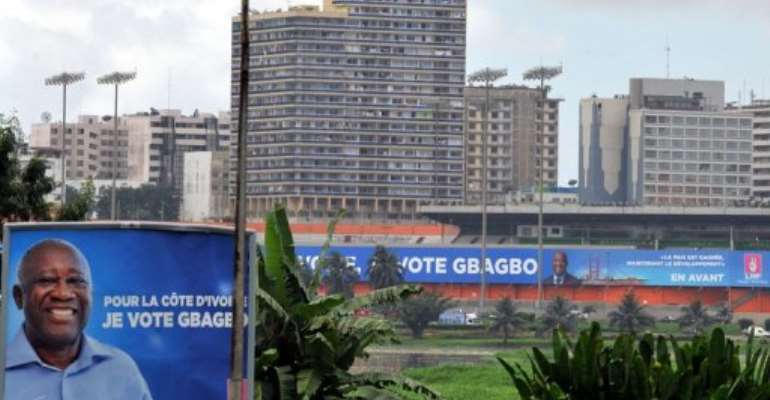 ABIDJAN (AFP) - Three journalists from a newspaper loyal to ousted Ivory Coast president Laurent Gbagbo were released from jail Tuesday after being acquitted on charges of insulting his successor.
Cesar Etou, publication director at the daily Notre Voie, and political service head Boga Sivori and chief editor Didier Depry were found not guilty of the charges, the head of an Abidjan court, Philippe Kouame Yao said.
"The law has spoken and the court has stated that there was no offence," said Serge Essouo, the journalists' lawyer.
He added however that it was "too bad the professional journalists were deprived of their freedom for 13 days" in custody following their arrests on November 24.
In one of the articles cited in the case, the newspaper had claimed that "while Ivorians are dying of hunger (new President Alassane) Ouattara has ordered 40 Mercedes, worth over $2 million for the use of members of his government."
The paper also criticised what it said were government plans to devalue the local currency, the CFA Franc, despite denials from the central bank.
The Reporters Without Borders (RSF) advocacy group and the UN mission in Ivory Coast had denounced the detentions.
On Tuesday, the UN mission called the journalists' release "an encouraging development ... for freedom of speech."
RSF said it was "satisfied with this logical conclusion" and called for the release of another detained journalist, Hermann Aboa of Ivorian Radio-Television (RTI), who has been incarcerated for more than four months.
Gbagbo was arrested in April after a four-month crisis that erupted when he refused to concede defeat to Ouattara in last November's polls and left around 3,000 people dead.
He is being held at the International Criminal Court in The Hague for crimes against humanity allegedly committed during the post-election violence.