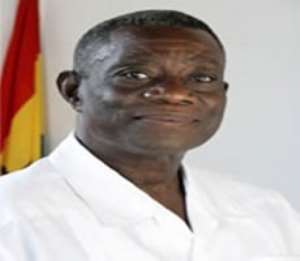 President John Atta Mills has appointed new members for the Cape Coast Polytechnic Council.
The 12-member Council is chaired by Professor B. A Osei, of the University of Cape Coast. They will formally be sworn in on Monday.
The reconstitution of the Council was suspended following an impasse over the appointment of a new rector for the Polytechnic.
Other members of the reconstituted Council are Mrs Gloria Baiden-Koomson, a government nominee, Charles Emmanuel Oppong who represents the convocation of the Polytechnic, and Samuel Kwame Ansah from the Polytechnic's Alumni Association.
Others are Ato Pamford from the Association of Ghana Industries, John Ayerik representing the Teachers and Educational Workers Union, Evelyn Sarpong of the Ghana Employers Association, Uriah Tetteh from POTAG and the acting rector of the Polytechnic, Mr. K A Simpson.
Uriah Tetteh, Secretary of the Cape Coast branch of the Polytechnic Teachers Association of Ghana (POTAG), said they are optimistic the new Council will work effectively.