Polls 'should help Ivory Coast reconciliation'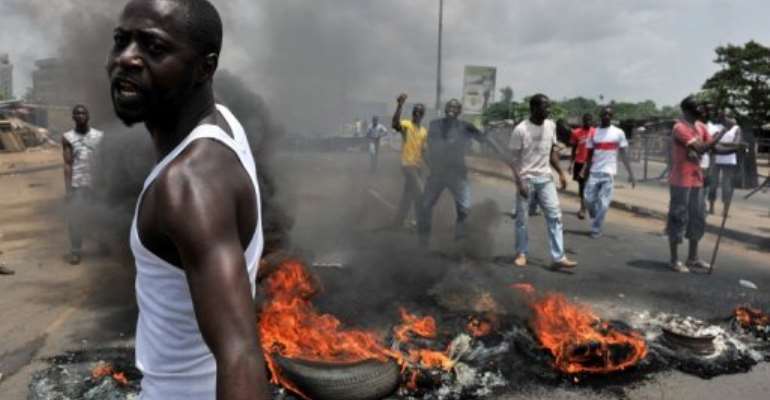 ABIDJAN (AFP) - The UN envoy to Ivory Coast said on Friday this month's election should be an opportunity to reconcile the country, which has been deeply divided since another vote last year triggered deadly violence.
"It is vital that the elections be a step in the country's reconciliation process," the UN secretary general's special representative for Ivory Coast Bert Koenders said at a meeting with parties contesting the December 11 poll.
The November 2010 election saw incumbent Laurent Gbagbo refuse to concede defeat to Alassane Ouattara, sparking a crisis that left 3,000 people dead and brought the west African nation back to the brink of civil war.
Ouattara eventually unseated Gbagbo with UN and French military support in April and was sworn in as the new president.
Gbagbo was this week transferred to the International Criminal Court in The Hague, where he faces four counts of crimes against humanity.
Two days before the start of the campaign for the legislative vote, Koenders called for an inclusive electoral and political process but Gbagbo loyalists have already announced a boycott.
The UN's new envoy Koenders said he would "not tolerate fixed results" and reminded the meeting's participants of his mission's "role as certifier of the legislative elections".
Gbagbo supporters argue that the Western-backed Ouattara has embarked on a witch hunt and also pulled out of the reconciliation process following their leader's transfer to the ICC.
Koenders said the UN operation in Ivory Coast will commit 7,000 military and police to support the 25,000 Ivorian gendarmes and police deployed to provide security for the elections.
The United Nations has a 10,000-strong peacekeeping operation in Ivory Coast.