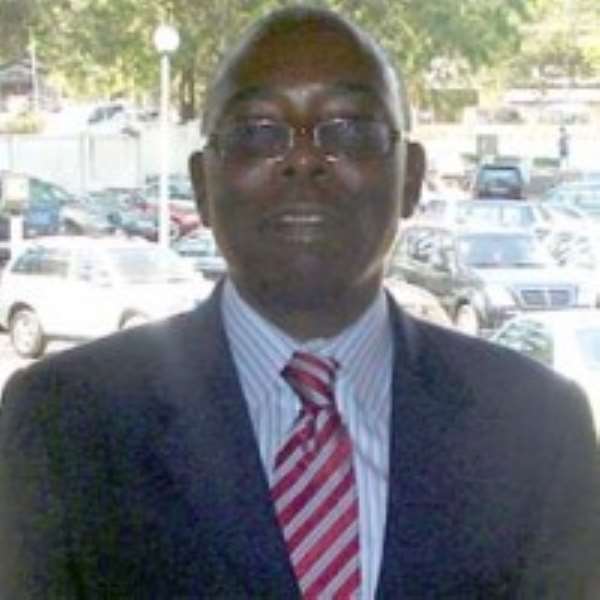 •Kofi Yamoah - MD of GSE
CITY & BUSINESS GUIDE can confirm that the Initial Public Offer of Comet Properties Limited is slow as some investors have not shown much interest in the wholly-owned Ghanaian real estate company.
With barely a week left for the public offer to end, information gathered by this paper indicates that investors and the general public have not shown much interest in Comet, and indications are that it might not meet its target.
Some brokers and analysts, who spoke to this paper yesterday, noted that poor marketing and advertisement of the IPO has been the major contributor to the low patronage of Comet shares.
In the past, some IPOs such as Ecobank Ghana and CAL Bank were characterized by massive advertisements and marketing which enable many people to patronize and subscribe the shares, leading to their oversubscription.
Comet is offering the investing public 61,823,968 shares of no par value for subscription at a price of GH¢1.00 per share.
The share is made up of 54,095,972 new shares to be issued from authorized shares, and 7,727,996 ordinary shares being offered by existing shareholders.
The 54,095,972 new shares are anticipated to increase the issued shares from 154,559,920 to 208,655,892.  The new shareholders, according to the prospectus of the company, would hold 30 per cent of the company's post flotation shares.
Comet Properties Limited expects to raise GH¢61,823,968 from the public offer, which began on December 30, 2010 and ends on January 31, 2011.
Out of this amount, the prospectus said GH¢7,727,996, representing 12.5 per cent shall go to its current shareholder, which is 7,727,996 shares offered for sale in the IPO.
The remaining GH¢54,095,972, being proceeds from new shares to be issued under the offer, would be used for the expansion of the company's operations.
'It will be used to establish down stream operations for the production of plastic T&G for ceiling and paneling, aggregate stone, expansion of the company's wood processing facility and its aluminium fabrication plant,' the prospectus stated, projecting a dividend payout of 30 percent per annum.
Comet Properties is a real estate development company that was established in 2002 with the primary objective of constructing and delivering property market, functional and comfortable houses in the country.
The company has developed and delivered to customers several houses on its maiden 2,000-acre Hillside Housing Estate Project at Brekuso near the Ashongman Housing Estates in Accra.
By Charles Nixon Yeboah