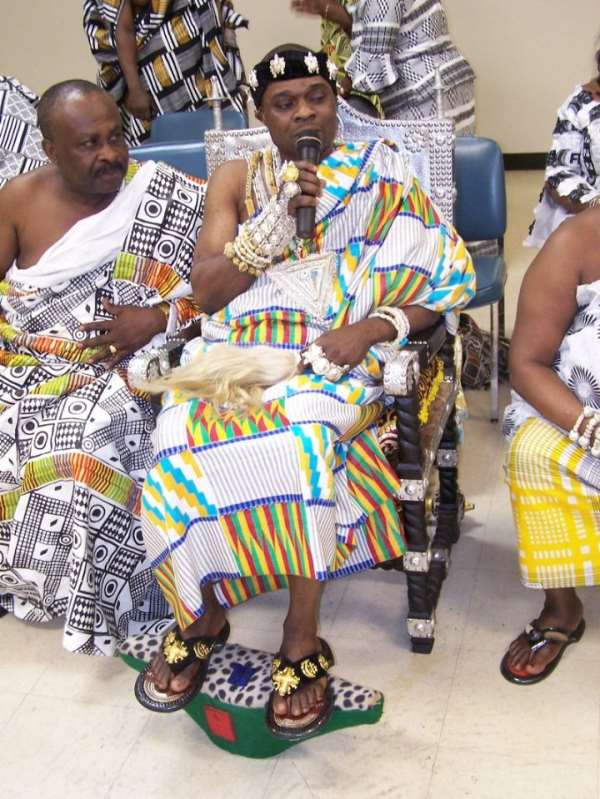 The Ashanti's with a very rich culture in Ghana celebrate one of the most colorful festivals being the Akwasidae festival. The celebration marks a period of stock taking and fervent assessment of events in the life of the Ashanti's.
It serves as a period to propitiate the ancestors through whom the Ashanti Unity gains its grounds.
Dasebere Anane Amponsah paid tribute to His Majesty the Asantehene, Otumfuo Osei Tutu II for his developmental oriented agenda and his fatherly advice to the Ghanaians in the diaspora that "Let God fearing ,Love , Unity and hard working be your focused.
As part of activities rounding up the year the Ashanti community in New York under the leadership of Daasebere Anane Amponsah celebrated this festival which brought together Ashanti's from various parts of the East Coast in a very colorful ceremony.
Clad in beautiful kente clothing with ornaments and golden regalia to match Nana Anane Amponsah advised the Ghanaians to be law abiding and respect the laws of their various areas of domicile.