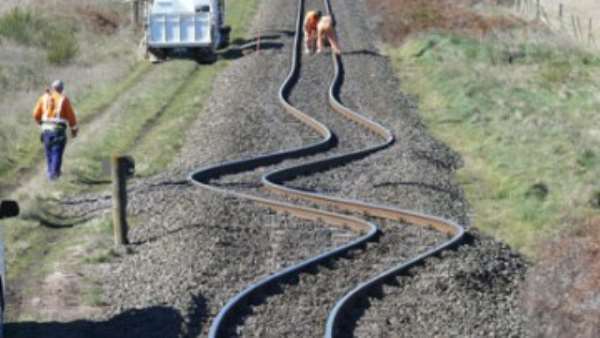 An earthquake in New Zealand has left railway tracks twisted like spaghetti.
Photographers insist this image of a two mile stretch of track, near Christchurch, has not been digitally manipulated.
American Geophysical Union blogger, Dave Petley explained the damage to the line, which links Canterbury with the west coast of the South Island, following the 7.1 magnitude quake.
He said: "The compression on the very strong railway line was accommodated when a weak point was found, leading to a comparatively rapid deformation to form the main buckle on the left.
"This then concentrated stress on both sides of the buckle, allowing the other bends to form."
Repairs involved removing the crippled rails and replacing them with new rails about two metres shorter than the originals.