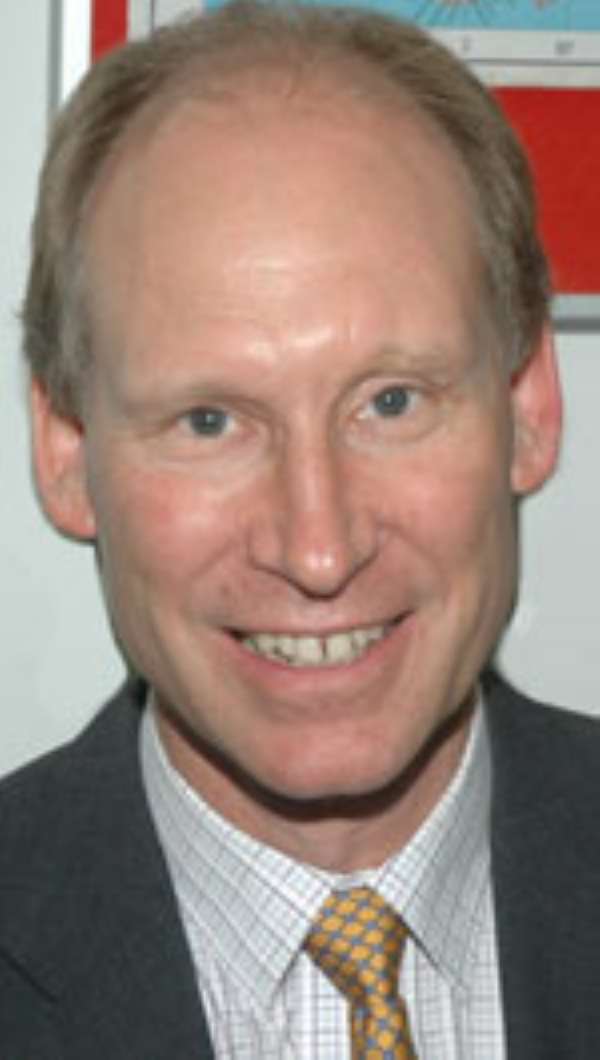 Dr. Toby Bradbury, Senior Vice President, AngloGold Ashanti
AngloGold Ashanti, a mining company, has held a long service award in honour of some of its employees, who have dedicated their service to the company for between 5-20 years.
Those workers who fell in the 20 year service category were presented with 25 packets of roofing sheets, 20 bags of cement, generators and certificates.
Those in the category of 15 years also received deep freezers, roofing sheets and certificates. Others in the 5-10 year service were also presented with deep freezers, double door refrigerators, gas cylinders and cooker with an oven.
In all, a total of 217 workers were awarded for rendering meritorious service to the company. The Managing Director of AngloGold Iduapriem mine, Billy Marshall, noted that the company chose to award it employers, because it believed in the concept that 'people are business and business is the people.'
He said 'the loyalty and dedication of our employees came to the fore, when the company was faced with the tailings storage facility challenge, which saw employees galvanise themselves to provide an interim tailings storage facility, which has kept the company going.
'Indeed, the concern and support from our employees to management during those challenging times was up and beyond, for which we say, 'ayeekoo'.'