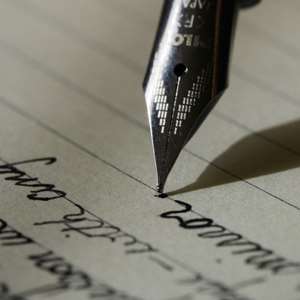 Be warned, you may get what you pray for. Those of us praying for Tsunami to clean up the Peoples Republic of Songai finally got our wish. All the people that were critically wounded in the October One bomb blast massacre were the former heads of State, the successive leaders and foreign leaders. It does not look good and survivals, if any will be rare. It was a masterful blow to get rid of the present and former leaders by desperados.
President Elebe has been rushed to Saudi Arabia for treatment hoping against hope. The people of Songai are still in shock and some justifiably grief. Songai does not care about the leaders as much as they do about the ordinary people. It is a stroke of luck that the people who were killed so far were leaders, if they were bloody civilians, we would be heading into civil war right now. As the news unfolds, you will be kept informed.
Reports reaching us are that the Awera youths suspect some foul play because most of the former presidents came from the North and it is the incumbent President who is now in critical condition that refused to act on both local and international intelligence reports days before the massacre. They are still waiting for further reports as the state governors are pleading for calm. After all, those killed are leaders, not common civilians.
The CPO youths also want to know if former president from their area was killed. Some of you may remember that there was a commotion in Lagos in 1999 about a rumor that the candidate they promised not to vote for has been killed. He had to appear live on TV to cool their anger. They claimed that a child cannot be so troublesome, to be thrown to a tiger as a sacrificial lamb. But then, those killed now, are leaders not common people.
Special report reaching us claims that there is no survival, all the present and former leaders were killed including the President that finally gave up ghost in Saudi Arabia. The governors have decided to meet today to choose a caretaker government until election is held. All the leaders of the Armed Forces have issued a joint statement asking the soldiers to stay in the barracks and if the police cannot handle any disturbance, they would be called. They thanked the Almighty that those killed were leaders not civilians.
The BOSSAM youths smell a rat. Since all the successive leaders came from their area and they were placed second and third in line, it seems the perpetrators of this bloody act were trying to make sure that even those relegated to second, third and fourth place do not get a shot at leadership. This was what led to war in the past when their people were slaughtered. They do not care about leaders but care very much about poor folks like those lives lost during the war. No leader or common folk must die. Not again.
Out of the chaos comes some good news. One of the former leaders Adignabab refused to attend the October One ceremony based on wasteful amount, compared to his days. But when he heard about the bloody massacre, he collapsed in shock and for the first time had to go to a local hospital for treatment. He is responding very well. His biggest disappointment is that he lost another childhood friend, Akrabuba, from his State. He had lost Alasib when subordinates went against his order after a coup guilty verdict.
He blamed the President Elebe for inexperience on how to act promptly on that local and international intelligence within 24 hours. He was not the only one blaming the dead President. Some prominent leaders that did not attend the ceremony had come out and warned president Elebe that if he dared contest the election, blood would flow. Others warned him that he either eliminated his enemies or they would eliminate him.
"He nor dey hia wordu."
Those people that warned him might have a point. It is only in the Peoples Republic of Songai that we practice the rule of law in the face of imminent danger. Even the great Democracy used water boarding against his enemies. Not the dead President. He was adamant about the right of his enemies. They had to be proven guilty in the court of law and people's opinion. You see, President Elebe never went to school. Indeed, the first time he saw a classroom was when he became President. Unlike other Songai presidents that were well educated and experienced in government, he became President by luck.
What more did he need, some had queried. The same masterful stroke signed SAP. We know who used the first bomb against a reporter, Eled Awig and who blew up a plane full of military officers. There is no status of limitation for murder. Since then, we have seen worse in Songai. Another maximum leader killed the wife of a prominent politician whose election BBI had canceled. Nobody had ever assassinated a woman before. We do not care about leaders, we care about common people, even more about women.
May Almighty bless the people of Songai. It is written and for that, it must be accepted. The governors have invited African Union, United Nations and Scotland Yard police to conduct an independent investigation. The Election Commission has given parties more time to submit the names of new candidates as most of them have been lost in a bloody massacre. BBI if elected, wants the culprit found and be put in a straitjacket for life.
DNEM youths would not buy any of these rationales. They want another President from their area. What is surprising is that the AWERA, BOSSOM, CPO youths agree with DNEM that the President must come from that area of Songai that has never produced a President in the history of the Country. This time, they must find someone that has some experience in government, well educated, cool and collected that has the interest of the common people of Songai at heart. Not the interest of those old men in diapers.
What happened in October One could have been the beginning of the end of Songai if those killed were bloody common civilians. Those behind the bloody massacre must pay nevertheless because those leaders that died have families and loved ones like common folks we worship. What about the Country they could have selfishly plugged into chaos?