British man said to be mentally ill executed in China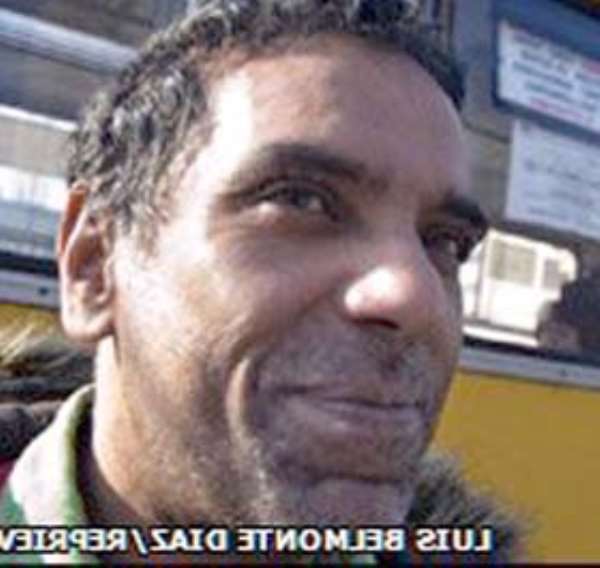 A British man convicted of drug smuggling in China has been executed, the Foreign Office has confirmed.
Akmal Shaikh, 53, a father-of-three, of London, had denied any wrongdoing and his family said he was mentally ill.
The execution took place despite repeated calls from his family and the British government for clemency.
Prime Minister Gordon Brown said he was "appalled and disappointed". But the Chinese Embassy said Mr Shaikh had no previous record of mental illness.
Mr Shaikh's family made continued calls for leniency right up until the execution deadline, citing his mental state, saying that he suffered from bipolar disorder.
His daughter Leilla Horsnell said: "I am shocked and disappointed that the execution went ahead with no regards to my dad's mental health problems, and I struggle to understand how this is justice."
In a statement issued after the execution, the Chinese Embassy said Mr Shaikh's rights "were properly respected and guaranteed" and British concerns were "duly noted and taken into consideration".
It added: "As for his possible mental illness which has been much talked about, there apparently has been no previous medical record."
A report from the official Chinese news agency Xinhua said that China's Supreme People's Court had not been provided with any documentation proving that Mr Shaikh had a mental disorder.
Mr Shaikh is the first EU national to be executed in China in more than 50 years.
British diplomatic sources say it is likely he died by lethal injection.
His body will not be repatriated to the UK, and as a Muslim he will be buried within 24 hours.
They said he had been delusional and duped into a carrying a suitcase that did not belong to him when he was found with 4kg of heroin in Urumqi, north-west China, in September 2007.
His daughter has said drug smugglers in Poland convinced him they would make him a popstar in China.
'Inadequate interpretation'
Foreign Office minister Ivan Lewis held last-ditch talks with the Chinese ambassador in London on Monday evening.
Mr Lewis said the government had made 27 representations to China in two years, and believed it had done everything it possibly could.
In a statement, Mr Brown said: "I condemn the execution of Akmal Shaikh in the strongest terms, and am appalled and disappointed that our persistent requests for clemency have not been granted.
"I am particularly concerned that no mental health assessment was undertaken.
"At this time our thoughts are with Mr Shaikh's family and friends and I send them our sincere condolences."
Foreign Secretary David Miliband also condemned the execution.
He said the UK was opposed to the use of the death penalty in all circumstances, but also "deeply regretted" that his specific concerns in this case, including "mental health issues, and inadequate professional interpretation" had been ignored.
The legal charity Reprieve had taken up Mr Shaikh's case for the family.
Through the charity, the family issued a statement thanking all those who tried to help including Reprieve, the Foreign Office, those who attended a vigil outside the Chinese embassy in London, and the organisers of a Facebook group calling for clemency.
They asked for privacy "as they come to terms with what has happened to someone they loved".
Katherine O'Shea, Reprieve's communications director, said it was "devastated" Mr Shaikh had been killed.
"That such a thing can happen in this day and age is really something that should alarm all of us," she said.
"This guy was a very vulnerable person, extremely ill. He slipped through the cracks of society, and he was frankly failed by China and by their legal system. And it's an absolute disgrace that he should have been killed."
BBC world affairs correspondent Mike Wooldridge said in the final appeal for clemency before the execution Britain had expressed the hope that its relationship with China would count for something. "But in the event, its influence has been severely tested in this case," he said.