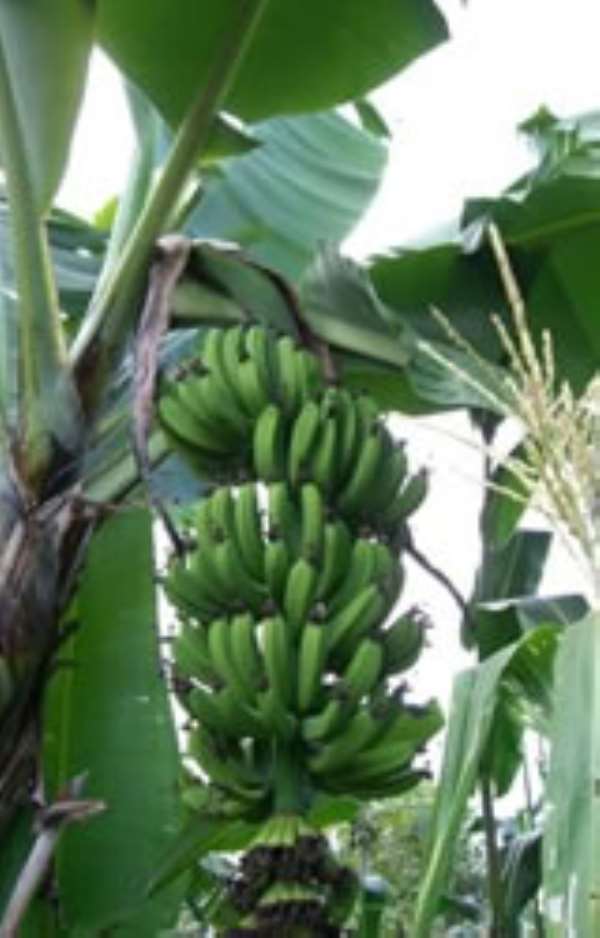 The New Patriotic Party (NPP) salutes the gallant farmers of this great nation on the occasion of the 2009 National Farmers Day. It is with great honour that we recognise the enormous contributions you have made to the development of this nation.
Farmers across the country be it peasant or large scale, should hold their heads high for filling the food basket of the nation throughout the year and over the years and most significantly in recent years when food security issues have become challenging the world over.
We recognise the fact that it is through hard work and the unrelenting spirit of the Ghanaian that has propelled our nation this far.
We therefore congratulate this year's award winners for a wonderful job done, the nation will forever be grateful.
The NPP is very much aware of the dynamics of the task of providing food to feed the nation, and for export, current statistics show that the Kufuor led NPP government invested a lot in the agricultural sector to boost production and sustain high quality output for the nation's major cash crops especially cocoa. The results are manifest today as the agricultural sector is hailed as the best performing in the last twelve months. An example is the boost in local rice production.
It is worthy to note that the vigorous intervention in the sector in the last eight years continues to yield record results and as a party interested in the forward movement of this country share in President Atta Mills' appreciation for once, the good work and investment in the economy of Ghana over the last decade in making Ghana a better place.
It is hoped that the current Mills-Mahama administration will build tremendously on these successes and give credit where it is due.
We wish all Ghanaians especially farmers a happy yuletide as the year draws to a close and charge the Mills-Mahama administration to keep their promises to the people in putting food on the table by putting money in our pockets, while we ask for God's guidance in ensuring bumper harvests in the coming year.
We are proud of your hard work and commitment, we appreciate your efforts and governments as they come and go should transform and modernize agriculture to ensure high productivity and guarantee food security all year round.
AYEKOOOO!!!!!!!!!!!!!!
Signed:
Curtis Perry K. Okudzeto
Deputy Director of Communications