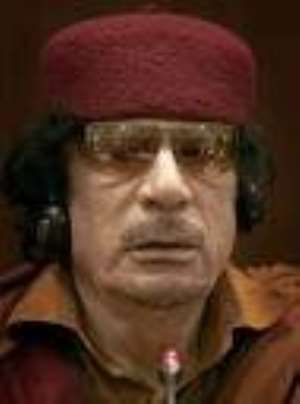 Libya's President Muammar Gaddafi, has fiercely criticized the current structure of the United Nations.  Speaking for the first time at the UN General Assembly Meeting since he took power 40 years ago, he said he does not recognize the UN Charter which he said is outdated and unfair concentrating power unevenly. 
Holding a copy of the preamble to the UN Charter, he said nations should be seen as equal whether they are small or big but not all nations are equal or have the rights of the veto.  Colonel Gaddafi pointed out that only China deserves to be a permanent member of the UN Security Council. 
According to Colonel Gaddafi, Africa should be given a permanent seat in the Assembly because democracy should have an equal footing.