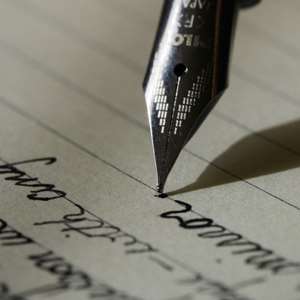 Anjali Singh, CNS
Lucknow: When tragedy strikes children of underprivileged homes whom do they turn too? Victims of unfortunate circumstances they are forced to be deprived of the their basic right to survival.
Worse still their families have no answers to questions like where do poor families who cannot afford treatment seek financial help? Who is responsible for the welfare and protection of such sick and hurt children?
Does the state taking note of its responsibility as seriously as it should where these children are concerned?
With no answers to such questions for children like baby Bitta, a five month old victim of a brutal acid attack , the wait seems endless to get financial assistance for the long and cumbersome treatment prescribed to her by doctors of the Department of Plastic Surgery, Chhattrapati Shahuji Maharaj Medical University (CSMMU), Lucknow.
Having to undergo skin grafting and surgery for the next fifteen years the child's parents are at their wits end. The cost being too high for them to afford coming from a lower income group, they have no means to manage Rs one lakh every six months for the treatment.
Ironically they have applied to relief funds set up by government for such patients including the Welfare Society Fund running within the hospital the child is being treated at and even tapped the Chief Minister's Discretionary Fund but they have faced rejection at all levels.
Says Vijay Kumar, Bitta's distraught father, "I have sold of every bit of land I had and have nothing more to sell off. But still I have not been able to manage the money for the next phase of treatment for my daughter. I have no idea what will happen to her now."
"It has been a nightmare-first the tragedy then the high medical expenses we are saturated. We are a poor farmer family, we have already spent Rs one lakh we cannot afford anymore," adds Krishna Gopal, the uncle of Baby Bitta.
Yet till date despite all recommendations, no financial assistance has come their way although the provisions exist for patients like their child.
Though Saaksham Foundation, an NGO working for the rights of children, has been trying to get funds as soon as possible for the child, it is indeed tough specially with no consideration being given to the child on humanitarian grounds.
Explains A Singh, Director Saaksham Foundation, "In special cases like Bitta's the very fact that we have to argue her case is shameful. The child is an obvious case where entitlement to state financial aid is her right, more so on humanitarian grounds. Yet applications after applications are being rejected even by Welfare Society, CSMMU which has been set up to address cases like that of Bitta. But they are not ready to consider the case even when the treatment of the child id on at their medical university. The Chairman of the Welfare Society who is the vice-chancellor (VC) of the medical university has rejected the Child Welfare Committee's (CWC) strong written request to take note of the child's plight."
But then Bitta is not alone who is suffering on account of lack of money for treatment.
Sri Ram, a daily wage labour and his disabled wife have just had a daughter. But their joy on becoming parents of 7 day old Sunita was short lived when they were told the baby had a huge perforation in the intestines and would die if not operated upon immediately.
Rues Sri Ram, "The estimate given to us for a single operation is Rs 50,000 and that does not include post operative care and follow up treatment. I am not even able to manage one square meal a day from where will I get Rs 50,000 for my daughter's treatment?"
Both he and his wife being illiterate they are clueless on how to fill up the cumbersome forms needed to seek financial aid from state government funds. While the child has been operated upon by the hospital's doctors after some social activists managed to collect donations and fund the operation. The rest of the amount for treatment of the child is still not arranged for.
But why are these parents up against a dead end when their BPL (Below Poverty Line) status makes them eligible to get access to all treatment free of cost?
Explains Dr Brigeetha VV, Chairperson, Child Welfare Committee Lucknow, "I have not seen a single BPL patient availing free treatment for a serious medical condition or being given immediate financial assistance. So what does one do when they are faced with a crisis? Medical treatment does not just end after the operation, the patient needs blood, medicines, post operative care and number of things to manage the malady. Yet there is no emergency funds for children that can be tapped for providing financial aid within 24 hours in case of accidents and or life saving operations if required."
But the situation is not surprising as the condition is deplorable when it comes to the budget allocation for children. Ironically when it comes to the health sector a dismal 0.61% is what has been allocated on average between 2005-2008.
This is despite the fact that there has been an increase in the allocation of the health sector from Rs 402.1546 crores (in 2004-05) to Rs 612.0040 crores (in 2007-2008). In addition there has been a fall in allocation of health sector for children as compared to the allocation in other sectors like social sector.
While the state agrees that the allocation of a budget exclusively for children in distress and who need immediate medical help but can't afford it is a must, no initiative has been taken by them till date.
On the other hand while child rights activists feel that creation of such a fund should be the government's responsibility but they maintain that the fund should be managed by NGOs working in the field. Whether that is that is possible is anyone's guess.
Nevertheless Dr Brigeetha stresses that though CM's funds are applied for but in most cases the poor don't get access to it as the procedures are cumbersome and they have no way of fulfilling it.
She says, "The cases that we pursue as well don't get 100% relief only 50% or even lesser which does not solve their problem. Thus a need right now is to develop a emergency funds that can be created by funding NGOs who can collaborate with each other and manage a sum of a few lakhs raised to institutional or individual donations. This fund can then be used to provide financial aid to children who really need it. The aim should be to cut down paper work and try and release the money for treatment with 5-6 hours after the application from patient's family is received."
Agrees Chandra Kishore Rastogi, President, Hari Om Sewa Trust, an NGO that works at CSMMU helping arrange funds and medicines for the needy free of cost, "The situation is quite serious as our society has become quite insensitive. It is of utmost importance that an alternative funding source be developed for children who need emergency care or else a lot many innocent lives will be lost."
A fact that is corroborated by SK Jaitley , Executive Member, Kalyanam Karoti, an organisation that provides the handicapped free medical aid and helps funds eye and limb operation of the underprivileged. "To expect that the government will do everything is just wishful thinking. If children facing an emergency situation have to benefit from any kind of financial aid on humanitarian grounds then it should reach them within six to seven hours of placing the request. This is not possible in the present government set up with tedious paperwork involved at every level. So an alternative system has to be devised."
So True. But who will take the initiative for such a fund is a point to reckon.
Anjali Singh, Citizen News Service (CNS)
(The author is a Special Correspondent to Citizen News Service(CNS) and also the Director of Saaksham Foundation. Email: [email protected])