Minister urges telecom operators to be sensitive to public concerns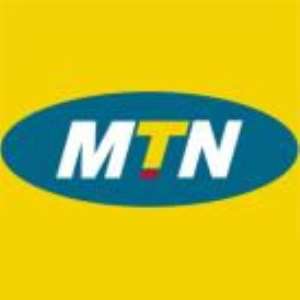 Accra, May 02, GNA – Mr. Haruna Iddrisu, Minister
of Communications, has urged telecom operators to be considerate of peoples' reservations about telecom towers mounted close to their dwelling place and institute measures to allay the anxieties of the public.
He noted that there had been considerable amount of public concern about telecom masts and their health and safety implications, saying that he personally received a complaint regarding some MTN telecom tower mounted in a home at Tamale, and the residents feared that "the tower is causing malaria."
The minister said whereas it was erroneous for anyone to suggest that telecom towers caused malaria, it was important for the telecom operators to show sensitivity to peoples' anxieties in order to make the public welcome the towers in their vicinities.
Mr. Iddrisu made the call at the commercial launch of MTN 3.5G technology; MTN, the market leader, was the second operator to have gone commercial with 3.5G, after Zain Communications.
The commercial launch followed three months of piloting, during which period MTN added on more 3G base stations, otherwise known as Universal Mobile Telecommunication Systems (UMTS) stations unto its existing 2G infrastructure, to ensure quality service from the onset.
The Environmental Protection Agency (EPA), one of the leading permit agencies for the erection of telecom towers, recently told the Ghana News Agency that, like the minister, it received a myriad of complaints from the public about the dangers telecom masts posed to life and property.
The EPA was therefore hesitant in issuing permits to the operators to mount masts, even though the EPA itself admitted that some of the complaints were based on wrong perception about the health implication of radiations from telecom towers.
It, however, noted that some of the concerns were genuine, and called on the operators to act more responsibly and also to undertake vigorous and comprehensive public education to allay anxieties based on wrong perception about health implications of towers.
Mr. Iddrisu also urged MTN to focus on improving the quality of their service, saying that it was one other area that generated a considerable amount of complaints from the public.
"I will also take the opportunity of the launch of this innovative technology to urge MTN in particular to improve the quality of their service because that is one other area people complain," he said.
Mr. Iddrisu assured MTN and other operators of government's support to avert all suspicions and misconceptions about their operations in the country.
He said the ministry was in the process of constituting a tripartite committee comprising of personnel from the Ministries of Communications, of Local Government and Rural Development, and of Roads and Transport to find ways of dealing with challenges facing operators regarding the installation of infrastructure.
He noted that Ghanaians had been used to voice and text messaging services on their phones, and congratulated MTN for introducing 3.5G technology to give the consumer a choice of high speed data service, broadband internet, video calls and much more, all on their handset.
The minister said 3.5G would help improve business efficiency and reduce cost, saying that government would take advantage of it to improve e-governance and communication between government and the governed.
He also commended MTN for their immense social responsibility activities, particularly the refurbishing of the second floor of the maternity ward of Korle Bu Teaching Hospital, and appealed to them to consider a similar gesture toward the Neurology Department of the same hospital.
Mr. Brett Goschen, Chief Executive Officer of MTN Ghana said the MTN 3.5G, which was launched under the caption "Go Beyond", was active in Accra, Tema and Kumasi, adding that it would be extended to other cities in the coming months.
He said the package included high speed data service, broadband internet connectivity on phone and on laptops through a portable modem, MTN loaded - a portal where subscribers could download music, news, sports and other entertainment content.
Mr. Goschen said even though MTN followed another operator in going commercial with 3.5G, MTN had seven times the number of 3.5G base stations than the other operator had, and had a wider coverage also.
"We also have the widest telecom coverage in the country, more base stations than all our competitors put together and more than twice what the second biggest operator has," he said.
He assured subscribers that MTN would go to every extent to improve the quality of its network, and continue to offer the cheapest tariffs on international calls, saying the calls to the UK, USA and Canada on MTN attracted the same charge as local calls.
Mr. Christian De Faria, The Vice President of MTN West and Central Africa (WECA) Region, said, as market leader, with almost seven million subscribers, representing 55 per cent market share, it was natural the MTN faced the network challenges it faced currently.
"Growth comes with challenges but MTN has proved over and again that with time we have what it takes to go beyond the challenge and deliver quality service to our values subscribers," he said.
Mr. George Andah, Chief Marketing Officer, MTN Ghana said it was only persons with 3.5G compatible handsets who could enjoy the service, adding that the service entitled subscriber to free call waiting and call conferencing but no access to MTN Zone.
He announced that to connect to the service, one needed to call 1333 on his/her 3.5G handset and follow the voice prompts, adding that alternatively, MTN would mount a stand at the Accra Mal, beginning from May Day and assist subscribers to get connected to the service.
Mr. Enebezer Albertyn, Chief Technical Officer of MTN Ghana, who is credited with the MTN 3.5G service, said the launch did not mean that MTN 2G service was any less in terms of quality, adding that the only difference was the added internet based service, video services and a higher speed data service.
GNA