'Thank government for earlier fuel price reductions'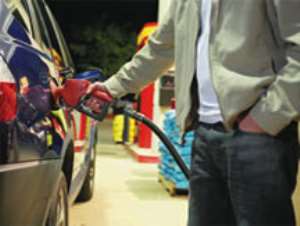 The Public Relations Officer of the National Petroleum Authority, Mr. Steven Larbi says the Ghanaian public cannot discount the impact of the petroleum products price reduction on March 16, 2009 by the government.
He said the immediate effect of that reduction, which was reviewed upwards Wednesday by the NPA, is that the newly announced prices could have gone further up.
The NPA Wednesday confirmed new fuel price increases of between 2 and 10 per cent, safe for kerosene and premix fuel which remained unchanged.
Petrol went up 10%; LPG 5% and Diesel 2%. Petrol will now sell at GH¢3.86 per gallon while Diesel sells at GH¢3.90 per gallon.
"The reduction by the government meant it had decided to deny itself some revenue in taxes, and that obviously was a dash, because instead of the 10 percent increase announced for petrol for instance, it could have hit 13 per cent in the absence of that intervention, looking at the trend of international crude prices," Steven Larbi told Myjoyonline.com.
He said another review is due in a fortnight.
Story by Isaac Yeboah/Myjoyonline.com