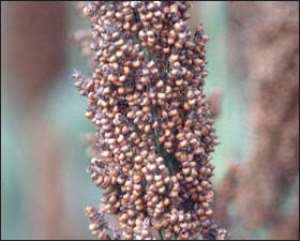 Sorghum Ghana is to benefit from a $100 million credit facility from the Standard Bank Group of South Africa, towards the production of cereals, beginning this farming season.
The amount would be given to farmers in the form of loans through a subsidiary of the Standard Bank, the Stanbic Bank.
The package was put together by the Standard Bank Group in collaboration with the Millennium Challenge Account, the Bill and Melinda Gates Foundation and Rockefeller Foundation in support of agriculture, in four African countries namely Uganda, Mozambique, Tanzania and Ghana to put into operation the Kofi Annan Alliance for Green Revolution in Africa.
A delegation from South Africa, which is in Accra to sign the memorandum of understanding (MoU) with the government on the facility, informed President John Evans Atta Mills of the credit facility, at the Castle, Osu on Tuesday.
President Mills welcomed the package and reiterated government's determination to support agriculture.
He said agriculture employed more than 60 percent of the nation's workforce and contributed about 35 percent of gross domestic product (GDP) and remained a top priority for government.
President Mills however noted that the nation was yet to come to a position where it could adequately feed itself as it imported almost everything with the exception of cocoa.
He said the assistance had come at the right time adding that the government was determined to make the nation self-sufficient in food production and to export the excess.
He observed that it has not been easy for farmers to access credit from the banks and commended the Standard Bank Group for blazing the trail in credit assistance initiative.
President Mills prayed for more fruitful relations with the bank and urged other banks to emulate the example to facilitate the growth of the nation's agriculture.
Jacko Maree, Chief Executive Officer of Standard Bank, said the bank had operations in 17 African countries but wanted to be seen rather as a local bank that was interested in the nation's economic growth and development.
As a growing bank, he noted, China bought 20 percent shares in it last year, and expressed the hope that the bank would grow even more. He underscored the need for cooperation with the government and said apart from financing agriculture, the bank was also interested in assisting to finance the petroleum industry.
Mr Moree announced that the bank had signed up to sponsor the upcoming African Cup of Nations in Angola in 2010.
Source: GNA