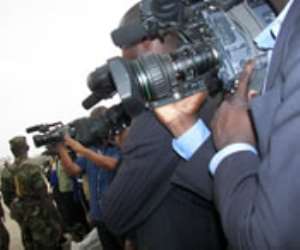 North Korean soldiers have detained at least one Korean-American journalist near the North's border with China, South Korean media say.
YTN TV channel quotes a South Korean official as saying two reporters were held after being asked to stop filming.
Other reports say one female journalist was arrested.
It is not yet clear who the journalists were working for. The reports come amid heightened tension between the US and North Korea.
The North has angered the US by planning a missile launch for April as part of its satellite communications programme.
The US believes the launch is intended to test a rocket that could potentially carry a warhead as far as US territory.
South Korean media has so far given conflicting details of the arrest.
A report in the Munwha Ilbo newspaper says a female reporter from the US was detained in the Yalu river area dividing China and North Korea.
Meanwhile, YTN reported that North Korean guards crossed into Chinese territory to make two arrests near the Tumen River.
The two areas are hundreds of miles apart.
There has been no official comment so far from either Pyongyang or Washington.