Time for a coalition government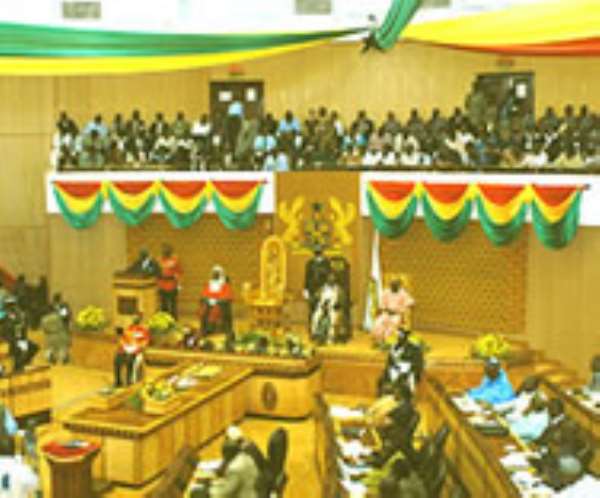 Parliament has more than one party
Ghana must be governed based on the rule of law and order.
Ghanaians cannot and must not dismiss the votes of 46% of the entire population in a particular election.
Ghanaians ought to know why, what and who they are voting for, by weighing the differences between the political parties, yet forming a team of talented politicians from the various political parties must be seen as in the national interest.
Politicians should stop wasting money on campaigns and reduce the existing tension. They should rather listen to the voice of Ghanaians by voting for a coalition government on which of the two top political parties must be their president and vice president, before deciding on second election.
The second should focus on voting for a coalition government and not for one particular party.
None of the nation's numerous politicians has been able to address real issues in the matters that interest the country or created a better quality life for Ghanaians. Our economy is collapsing, unemployment is high, the quality of living is below all standards of morality. We do not have a sound health-care policy, crime and corruption have always been high, the rule of law and order has not been fully appreciated.
Why is it so difficult for these politicians to form a coalition government in the interest of the country? Forming a coalition government will best serve the country and Ghanaians, and will help eradicate corruption from the top.
One party rule is archaic and promotes corruption. Politicians must bring the best within their parties to help form a concrete policy and a government in the interest of the country.
After all, our parliament does not consist of one party members. Ghanaians can and should no longer bet our quality of living and the interest of our nation on one particular party.

Credit: A.C. Acquah [[email protected]]
The Netherlands