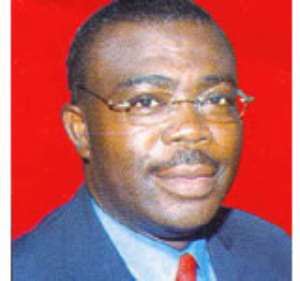 The Fast Track Court (FTC) in Accra, has ordered the Minister for Information and National Orientation, Mr. Stephen Asamoah Boateng, to provide evidence within seven days, to his claim that he had renounced his British citizenship in 2001.
The court, presided over by Justice Samuel K.A. Asiedu, further directed the defendant, who is also the Member of Parliament (MP) for the Mfantsiman West Constituency, to deliver the particulars of his renunciation to Mr. Kweku Y. Paintsil, a legal practitioner and plaintiff in the case, stipulating the exact date his declaration was registered by the British Home Office.
The court gave the orders yesterday, when it adopted a ¬five-point application for direction, filed by the plaintiff, following a legal tussle against the eligibility of the constituency primary held on May 26, this year, which elected the incumbent MP as the New Patriotic Party (NPP) candidate for the Mfantsiman West constituency, in the up-coming general election.
The minister's nationality became a matter of concern, pushing the plaintiff, who was a competitor in the constituency primary, to file a suit against the NPP, Mr. Peter Mac Manu, National Chairman of the party, Stephen Asamoah Boateng, constituency parliamentary candidate, the executives of the constituency, as well as the Municipal Electoral Officer, for breaching the code of conduct, and the representation of the peoples laws.
In his statement to the court, Mr. Asamoah Boateng, denied being a British citizen, emphasizing that he had renounced it.
In essence, the court had accepted to look into whether or not the conduct of
May 26, 2008 Mfantsiman West constituency primary of the NPP, which was on a public holiday, invalidates the said activity.
It was further going to determine whether or not the conduct of the primary was flawed and rendered a nullity, as a result of fraud and bribery allegations made against the exercise.
The trial would also determine as to whether the Minister for Information and National Orientation retained his Ghanaian citizenship after acquiring British citizenship.
It would determine, as well, whether the minister had actually renounced his British citizenship.
The court, subsequently enjoined the litigating parties to exchange all documents in the possession of each party, which would be tended as evidence to their claim before the court.
The FTC has therefore fixed December 11, this year for hearing.
Plaintiff is claiming that by the laws of Ghana, Mr. Asamoah Boateng could not be eligible to contest for parliamentary elections, or become a minister of state, if he still holds on to his British citizenship, stressing that the defendant's claim of subsequent renunciation of his British citizenship, does not restore him to Ghanaian citizenship.