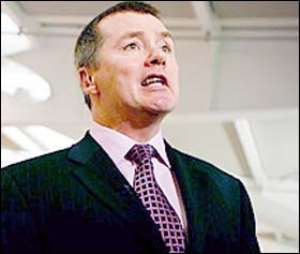 More airlines are expected to collapse within the next few months due to the global financial crisis.
Speaking with Business Day recently at Waterside, Heathrow, British Airways (BA) Chief Executive Officer, Willie Walsh therefore entreated airlines to come together to be able to survive, especially using the Air France-KLM merger as a yardstick.
"This is one of the reasons the BA is set to go into joint business with Iberia Airlines for trans-atlantic operations," he added.
Mr. Walsh held that combining two strong brands, BA and Iberia will give passengers more seats to choose from.
"I believe the airline industry needs to consolidate because when airlines merge, there is the likelihood that they will become stronger and be able to survive the crisis," Mr Walsh stated.
Talking about the summer operation, the BA boss disclosed that major airlines did not make profit as was usual.
On government giving assistance to airlines, he held that it was uncalled for as airlines have to fend for themselves and know what they are doing.
"I am against government giving financial assistance to airlines; there is no need for that. If airlines consolidate, it would benefit the industry more," he said.
Amidst the financial crisis rocking businesses and markets worldwide, The CEO of BA said the Africa route has been a growing market.
Mr Walsh disclosed that the airline is not doing badly on the African route, admitting however that there is room for improvement.