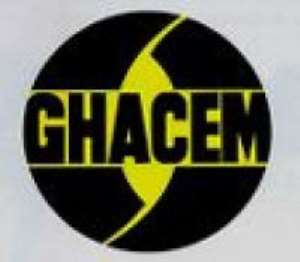 Ghacem Heidelberg Group, the main cement producing company in Ghana is to open a new mill at Tema and expand its production to take care of periodic shortages of cement.
Work on the mill, which would be an addition to the current plant at Tema, expected to begin next August, would take 15 months to complete.
Mr. Morten Gade, Managing Director (MD) of the Company announced the planned expansion after a press tour of the facilities the company in Tema on Thursday.
He said current shortage of cement on the market with attendant high retail prices was as a result of the breakdown of the cement mill of Ghacem's competitor at Aflao for some time now.
"Any shortage creates price hikes for both Ghacem and Wacem products on the retail market," Mr Gade said.
He said despite the hike in production cost due to the depreciation of the cedi, there had not been any increase in the company prices of cement.
He attributed the retail price increase to distributors who are taking advantage of the decrease in supply to increase their prices.
In a comparison of prices of cement across some countries in West Africa, Mr Gade pointed out that the price in Ghana was among the lowest.
"We have considerably lower prices of cement in Ghana than any other West African country," the Ghacem MD said.
He announced that the Company would soon issue retail prices, and had reached an agreement with its distributors to publish the retail prices in the media.
Mr Gade said as part of its social responsibility, the Company had donated a total of 170,000 bags of cement by the end of 2007, since it started the Ghana Cement Foundation, which had the objective to "donate cement to assist communities to improve their health and education infrastructure or build new ones."
The financial contribution in terms of taxes and duties was about US$ 25 million in 2007, Mr Gade said and appealed to Government to protect local production to make use of local inputs.
He announced that extraction of limestone would soon begin at Ajena near Akosombo, to complement operations at the present sites between Manya and Yilo Krobo, all in the Eastern Region.