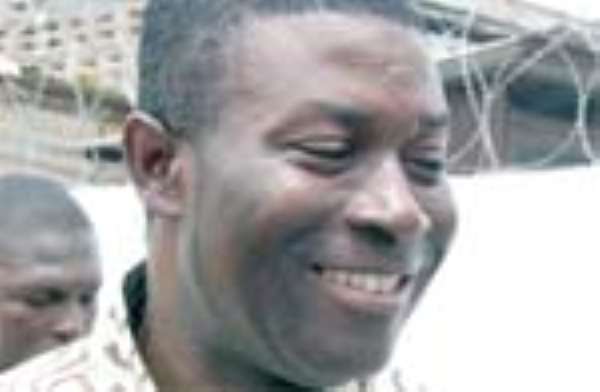 A cheque for GH¢6 million was yesterday paid into the account of the National Youth Employment Programme (NYEP) for payment of allowances to its beneficiaries.
The cheque was paid to the Agriculture Development Bank (ADB) by the Ministry for Manpower, Youth and Employment in Accra at a short ceremony where the two institutions signed a memorandum of understanding to curb delays that normally characterized the payment of NYEP allowances.
Under this partnership, ADB would be expected to pay all personnel of the NYEP henceforth.
Nana Akomea, Minister for Manpower, Youth and Employment, said: "The beauty about this partnership is that when there is a delay from us transferring the allowances to them, ADB would be expected to pay the personnel from their own account and wait for government to pay the bank when the money is available."
The agreement with the bank also stated that where there was a delay in payment, the bank would process the allowances in advance for a management fee of 1.29 percent.
The NYEP currently engages 108,000 youth across the country in different modules with 70,000 beneficiaries on pay roll. The rest have been given assistance by the government to go into agriculture and other areas.
The Ministry said it had already submitted the names of all beneficiaries who were on payroll for accounts to be opened for them at all the 50 branches of ADB countrywide so that their accounts could be credited every month.
According to Nana Akomea, the delay in the payment of the allowances was due to delay in payment from the traditional sources of funding.
By Felix Dela Klutse