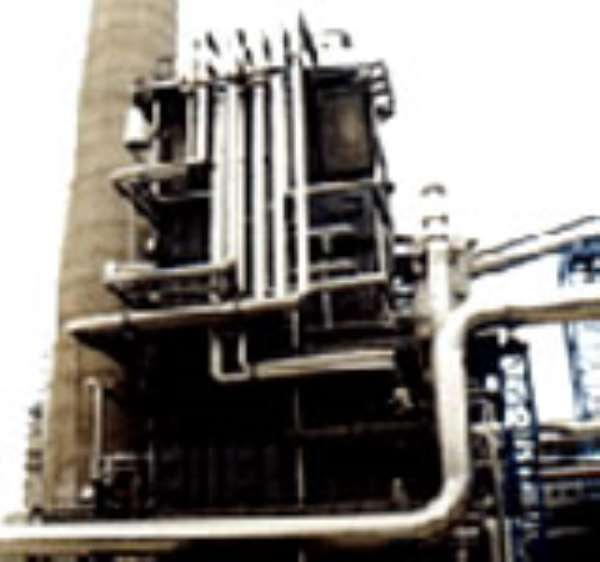 There is a seeming struggle for space in the Ghanaian oil industry as countries such as the United States of America (U.S.A), United Kingdom, The Netherlands and Norway are pushing their oil companies to set up subsidiary production companies in the country.
Prof. Kwaku Appiah-Adu, Head of Policy Coordination at the Office of the President disclosed this yesterday at the first regional forum on oil and gas in Accra. The forum is a follow-up to the National Consultative Meeting on Gas and Oil held at the Ghana Institute of Management and Public Administration (GIMPA) in Accra in February this year.
Shell and Total, two of the most reputable oil marketing companies in Ghana are said to be planning to set up oil production units in the country. Shell, which is a Dutch company, currently operates as an oil production company in Nigeria. With experts estimating a production of 250,000 barrels a day, the country stands a chance to reap 72 million metric tonnes of gas, which could generate 250 megawatts of energy to supplement the country's energy needs. This is believed to have motivated the oil companies to set up subsidiaries in Ghana though they will eventually compete with Kosmos Energy and Tullow Oil, which discovered the oil reserves.
At the forum, Mr Appiah Adu stated that policy objectives and its strategies and actions have already been drafted and inputs are being sought from stakeholders to make it an all round document. The policy objectives cover areas such as resource, revenue and environmental managements as well as security. Some of the policy objectives are centered on how to ensure technology and knowledge transfer in all areas of petroleum operations. Under the policy objectives are strategies and action plans such as promoting public-private partnership and encouraging companies to establish training centers in Ghana.

Other policy objectives include promoting the development of suitable competent local staff and infrastructure to support the petroleum sector in Ghana. The strategies and action plans include defining local content to maximize local produce and promoting the use of local expertise.
Sheikh I.C. Quaye who opened the forum challenged the participants to make relevant inputs to ensure the new oil discovery does not turn into a curse but remains a blessing. Officials from the Ghana National Petroleum Council (GNPC), Ministries of Energy and Finance, the Police, Metropolitan and Municipal Chief Executives, students among other players were in attendance.
Source: Daily Guide