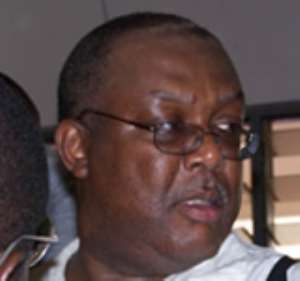 The Special Aide to former President Rawlings, Mr. Victor Smith, has been fired.
Former President Rawlings in a text message, directed Mr. Smith to prepare an immediate press release on Wednesday, April 9, 2008 to announce his own dismissal.
The rationale for the dismissal is yet unknown but it is believed to be the result of a standoff between Mr. Smith and Mrs. Rawlings.
The standoff reports say had been precipitated by a Daily Graphic report that stated that the flag bearer of the NDC had chosen Mr. John Mahama as his running mate.
Mr. Smith was believed to be the source of the story which caused outrage in the NDC.
This speculation was strengthened by another publication by the Weekly Standard newspaper believed to be edited by Mr. Smith stating that Mr. John Mahama was the choice of Prof. Mills.
This publication preceded the announcement that indeed Mr. John had been selected and probably led Mr. Rawlings to forward the massage to media houses regarding Mr. Smith's sack.
Joy News quoted the former president as saying in his message that he was grateful to Mr. Smith for his service.
"Thanks for your service to my office. [I wish you the best] as you continue your political career hopefully in the office of Prof. Mills", the message said.
The Deputy National Youth Organiser of the National Democratic Congress (NDC), Mr. Kofi Adams told Joy News that Mr. Rawlings had indicated to him he (Mr. Rawlings) believed in "the truth."
According to him, the former president said he could not accept anything either than the truth.
Asked to situate those comments in the context of Mr. Smith's dismissal, Mr. Adams said he did not know what the former president meant.
The NDC Deputy Youth Organiser added that Mr. Rawlings had also earlier stated that he did not like "obscene loyalty".
Mr. Adams stated "he said he wanted loyalty that he could question when he goes wrong".
Clearly, the details of the issue are sketchy but readers will be updated as new developments unfold.