Guinness Launches Street Dance Africa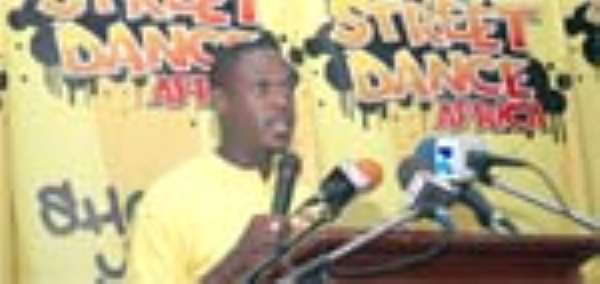 Guinness Ghana Breweries Limited (GGBL) yesterday launched Malta Guinness Street Dance Africa, an exciting competition that will showcase Ghana's hottest dance talent.
The exciting showdown will search for the best, vibrant and skilled dancers from across the country as they battle it out for the chance to compete at the Pan African Championships in Lagos Nigeria and eventually on the world stage in the United Kingdom.
Dance crews from Ghana, Nigeria and Tanzania will compete in a series of heats in the first-ever Africa Street Dance Championship, before flying to the UK to join international competitors for a final dance-off in August 2008.
From 20th March dance crews of four or six people will be welcomed to visit local recruitment centres where leaflets and demonstration videos will be available to give more information on what is needed to take part in the competition.
The local recruitment centres will begin to operate in each region, two weeks before each regional final. A series of auditions around the region will then see dance crews with the best dance sequence entered into the competition.
There will be a panel of expert judges kick-starting one lucky dance troupe's journey to stardom.
The ultimate champions will win the honour of representing Ghana at the Pan African Championships and ultimately Africa in the International World Street Dance Championships working with top stylists, and professional choreographers.
Malta Guinness is also supporting the competition with cash prizes and once-in-a-lifetime rewards, dance classes with expert dance instructors and a day's dancing at London's famous Pineapple studios – dance school to the stars, as well as a DVD of their performances on stage.
The winners of the national competition will win a whopping GH¢5000 and automatically qualify for a place in the Pan African Championships in Lagos, Nigeria.
Second placed crew at the nationals will take home GH¢3000 while the third placed crew will receive GH¢1500. The fourth and fifth placed crews will also get GH¢500 each. All winners will receive crates of Malta Guinness as well as branded souvenirs.