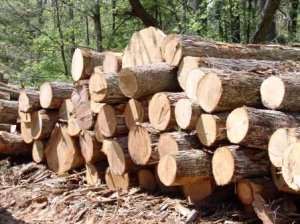 The Timber Rights Evaluation Committee (TREC) has been inaugurated in Accra. The seven-member committee is to evaluate applications for Timber Utilization Contracts in accordance with qualifications and criteria provided by regulations under the Timber Resources Management Act.
The Committee will also rank qualified applicants on merit through a competitive procedure as well as evaluate all applications for timber felling rights.
The Minister of Lands, Forestry and Mines, Mrs. Esther Obeng Dapah, who inaugurated the committee, asked members to discharge their duties with a sense of honesty and transparency to help restore confidence and ensure that good governance is practiced in the forestry sector.
She urged the chief executive of the Forestry Commission to make adequate logistics available to the committee to enable it to effectively discharge its functions.
The Chairman of the Committee, Professor Nii Ashie Kotey, pledged to work with fairness, objectivity and transparency. He said the allocation of timber rights is a sensitive issue and hoped that the work of the Committee would help make it clean and transparent.