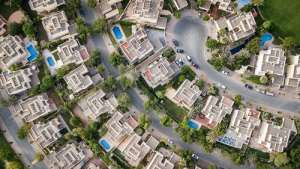 The luxury real estate market in Ghana is a gold mine ready to be tapped by savvy investors. With increasing prosperity, a growing middle class, and heightened interest from the African diaspora, Ghana's luxury real estate market is poised for massive growth. As an investor, it's the perfect time to stake your claim in this burgeoning market.
Several factors are fueling the demand for high-end properties in Ghana:
Economic Growth and Expanding Middle Class: Ghana's economy has grown at an average of 7% annually since 2017. This rapid economic growth is producing a bigger middle class with higher disposable incomes. By 2024, Ghana's middle class is projected to double to about 15 million people, or 30% of the population. This will drive demand for luxury real estate market developments.
Favourable Demographics: Nearly 60% of Ghana's population is under 25 years old. This youthful population is ambitious, career-focused, and keen to enjoy the finer things in life. Luxury real estate developers are capitalising on this demographic trend by building homes and amenities suited to the lifestyles of young high-earning professionals.
Growing Diaspora Interest: Ghanaians living abroad, especially in North America and Europe, are showing increasing interest in owning luxury real estate market second homes in their homeland. Motivations include having a vacation home, securing a retirement property, and connecting with their roots. Their remittances are funding luxury real estate market purchases.
Government Support: The Ghanaian government has prioritised the real estate sector through initiatives like the national housing policy.This is boosting activity in the high-end segment. Planned infrastructure upgrades like new airports, roads, and hospitals are also making certain locations more attractive for luxury real estate developers.
For luxury real estate market developers and investors, two major hotspots stand out: Accra and East Legon. With its bustling urban energy and modern amenities, Accra is attracting luxury real estate development. The Airport Residential Area, Cantonments, and East Legon are some of the neighborhoods that are seeing a wave of upscale apartment towers, townhouses, single-family homes, duplexes, and condominiums.
The writer , Joycelyn Kyei-Baffuor is a Real Estate Content Writer and Copy Editor