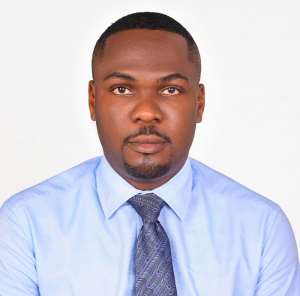 While it is true that we need a lot, including money, to be able to travel, the above subject serves as a reminder that adventure also requires the courage to leave familiarity behind.
I came across a video on social media featuring a young woman who seemed to have moved to a first-world country. She sobbed and essentially stated on the video that she felt lonely and that all she did in life was go to work, come home, and sleep. She said that she felt disappointed and that she had missed out on a lot of things. Her heart ached. She was obviously African, even though I was unable to identify her nationality.
Apparently, several other individuals shared similar stories, based on what I could tell from the comments left under the post. Some said that once they were outside, they had the same feelings. While several of these guys comforted her, others reprimanded her and begged her to go back home if she wasn't happy there.
However, I believe that living and working overseas or in a strange setting may cause some uneasiness, boredom, or homesickness among newcomers. It rather seems like a very amazing chance that may provide a lot of special encounters and adventures.
Even while I acknowledge that it won't be all fun, I advise that we do our own independent study about the nation in question in addition to listening to any recommendations that our friends and family who are overseas may have to offer.
Why was she feeling bored or home sick?
The sole explanation is that, as Africans, we live in social societies. She must have been longing for the close relationships, enjoyable moments, and companionship she knew back home.
Ghana, in particular, is a beautiful country with a rich cultural heritage in Africa. We are friendly individuals. We Africans, and Ghanaians too, cherish and respect our family members. Typically, our extended family consists of our grandparents, uncles, aunts, cousins, and so on.
But, the focus has shifted to the nuclear family in the modern era, which has led to some slight adjustments. Despite this, we still communicate with and occasionally check in on our extended family. We go to significant family events like funerals, weddings, and birthday celebrations. Family members make time to be with ailing parents, siblings, and other relatives when they are ill, and they do so until they get better.
We go to church virtually every Friday, Saturday, or Sunday, depending on one's fate. Given the state of the economy out there, you won't likely have the chance to do so. Most of the time, these activities help you connect through trying times and diffuse any boredom or loneliness.
While family customs are practiced in developed nations, their hectic schedules lead them to prioritize improved technology and other creative ways to improve everyone's quality of life. In today's fast-paced world, it's imperative to adapt or risk falling behind. Fortunately, the systems are meticulously designed and organised. They don't have time to waste because they have advanced technology and procedures to resolve global issues.
Why does "everybody" want to travel?
As the saying goes, "The world is a book, and those who do not travel read only one page." — Augustine of Hippo. The cliché again says, "travel and see".
Some people are of the opinion that travel changes how you perceive your place in the world. Just as fish don't notice water because it surrounds them. Until they flop onto dry land, gasping for air, they don't fully appreciate the water they have been living in.
Whatever the case may be, life is a risk and therefore, whether or not one travels is a risk. Depending on your risk appetite and having the means to travel, you decide where to be.
Aside from the fact that the world has been plagued by hard economic realities, which have had a significant influence on many African economies, including Ghana, our dear country, travelling has always been a part of who we are. People travel in search of better opportunities; many would not hesitate or second-guess their decision to travel if given the chance.
Besides, apart from those lower in the social ladder who would usually crave opportunities to travel, we find people high up in society, including top business executives, politicians, pastors, musicians, the working class, important personalities in society among others, share their experiences of living abroad. This makes travelling to the foreign destinations very attractive.
These individuals, some from their school days and others from their professional days, have pleasant recollections of how wonderful it is to live overseas. Even after returning home for many years, some people still maintain those foreign accents. This reveals their admiration for the wealthy nations.
Some people in the entertainment space show off their passports after being granted citizenship in these developed states. Many astute politicians and business magnates relocate their spouses overseas to give birth to their kids so they may become citizens of those first-world nations. Many of these people send their wards there to continue their education as well as routinely travel there for their medical checkups.
Nearly every day, we come across news reports about the large number of medical professionals quitting their positions in search of better opportunities elsewhere. Occasionally, we come across ministers of God blessing their church members to obtain visas.
It is apparent that the west offers superior options and top-notch procedures that enable people and businesses to prosper. Therefore, anyone that relocates out there either for school or work will succeed if they have the correct attitude and are determined.
In terms of GDP, high interest rates, depreciating currency rates, high cost of living, and high inflation—particularly food inflation—the majority of African economies are not as stable as they could be.
This is true even though each of these foreign governments faces several obstacles; their economies have remained stable for e.g., inflation, interest rates and other economic indicators are mostly stable and within the single digit bracket whilst their counterparts in Africa have done the double numbers. Research done by (BNP Paribas) indicates that in Eastern and Southern Africa, inflation peaked at 19.4% year-on-year in November 2022. It has since begun a slow and difficult deceleration: in July 2023, regional inflation fell to 15.5%, after peaking again at 20.6% in June.
The data below are current inflation figures dating back to July or June 2023
| Rank | Country | Inflation Rate |
| --- | --- | --- |
| 1. | Zimbabwe | 92.8% |
| 2. | Sudan | 83.6% |
| 3. | Ghana | 52.8% |
| 4. | Sierra Leone | 38.48% |
| 5. | Ethiopia | 32.0% |
| 6. | Egypt | 31.9% |
| 7. | South Sudan | 31.3% |
| 8. | Rwanda | 30.3% |
| 9. | Burundi | 28.62% |
| 10. | Malawi | 25.9% |
Source: https://africa.businessinsider.com
Ghana's inflation is currently declining from over 50% to 38.10% as of September 2023. The interest rate on loans is 40% or more p.a, depending on the financial institution. BoG policy rate currently stands at 30% and exchange rate depreciation among others. For both corporations and the general populace, the dynamics make conditions extremely intolerable and affect cost of living, cost of doing business and the purchasing power of the general masses. The current minimum wage of Gh¢14.88 per day contrasts with our overseas rivals' hourly rates of at least $15–20. When circumstances become too much to handle, those with the least chance of success search for safe havens to migrate to.
If we compare, the benefits in the west much surpass ours. They have strong procedures in place to prevent corruption and other crimes, in addition to effective road, rail, and aviation transportation networks. Each of these factors contributes to the general stability of the economy and ease of living.
Remarkably, a number of first-world nationals have relocated to many African nations, including Ghana, where they are safely residing and prospering in their various industries. Thus, it is evident that it also has to do with people's unique characteristics as well as their own preferences or inclinations.
Naturally, we are not required to give up and leave our nation. Ghana features a business-friendly environment and a democracy that is largely stable. Things appear to be improving steadily, as seen by some of the economic indices. Several companies have turned the tide and weathered the chaos. The current rate of inflation is 38.10%, down from above 50% previously. Exchange rate is fairly stable.Improvements have been made to the housing shortage etc.
Most individuals are doing well and leading regular lives in safety.
How to handle boredom while abroad
Well, we deal with boredom from time to time, and there are general solutions that work anyplace. In addition, I had previously had the chance to spend a few weeks overseas, and I used the following:
Watch Local TV Shows
When you travel overseas, one of the first things you'll definitely miss is all of your local TV shows. Your favourite local TV shows are still available to watch online thanks to social media platforms like Facebook and YouTube. There are partners of certain local channels who broadcast live content from your country of origin. Netflix and other web channels provide movie streaming and a wide variety of award-winning TV shows, documentaries, and more. If you enjoy watching local comedy shows and dramas, you will undoubtedly discover something that will help you feel at home.
Keep in Touch with Your Friends and Family
I'm aware that the majority of Ghanaians maintain contact with their relatives and friends back home. Many of them would already be excited to speak with you. Ignore the possibility that some may ask for assistance. Naturally, not everybody is like that, so be prepared to explain your reality to them. Those that are okay with posting a few photos on social media can interact with their pals back home. Make phone calls, voice calls, and video calls over WhatsApp to your close family members and trustworthy allies. Keeping up with close friends and family members might help make the adjustment to being apart easier.
Go around your surroundings
Going outside and exploring your current surroundings is one method to pass the time while you're bored. You haven't yet explored all that your current town or city has to offer in terms of sights and activities. Visit the nearest tourist site, find an Afro shop or restaurant to try some local dishes, or probably go for a walk periodically.
Find New Crafts/Lifestyles
If you're bored, consider taking up some new activities to pass the time. This might involve acquiring a novel talent like writing, cooking, or blogging, among other things. This may be a fun way to meet new people, learn new things, and make friends in addition to being a good way to kill time.
Find New Friends
Making new acquaintances is a great way to get the most out of your stay overseas. Some people will like you only by hearing about your native nation. When I revealed that I was from Ghana, an Egyptian I met there a while back was just pleased to hear it. He began mentioning the names of well-known football players, such as Abedi Pele and others. Depending on your religious background, consider visiting a church or mosque. It wouldn't hurt to partake in any enjoyable games or hobbies if you're a student. In addition to making you feel less alone and lonesome, socializing may teach you a lot about your new place.
Seek for Support/Help
Seek support from coworkers and fellow staff members and neighbours if you're experiencing boredom or homesickness. Perhaps your manager or other staff members might offer some advice on how to resolve the issue. You can search for people from your home country who are residents of your new home. Africans and Ghanaians are around and can help you when you need it, just be sincere. Similarly, anyone experiencing difficulties can get in touch with their local consulate.
Conclusively, there exist several strategies to manage homesickness when residing overseas. You'll be alright if you use a few of these suggestions. Remember to have fun and enjoy every moment in your new home, as well as all the experiences and chances it presents.
Writer: Felix Ekow Eshun. A banker and a Supply Chain Professional. He can be contacted via email at [email protected]