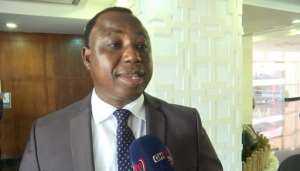 Commission on Human Rights and Administrative Justice (CHRAJ) says it is discomforting that two months after Parliament passed the anti-witchcraft bill, the president is yet to assent to the bill into law.
Commissioner of CHRAJ Joseph Whittal says the lag emboldens wrongdoing against victims and other vulnerable groups.
Parliament in July, approved the Criminal Offences Amendment Bill 2022 which seeks to prohibit any person from practicing as a witch doctor or witchfinder, to protect people accused of witchcraft.
The Bill, among others, aims to criminalize the declaration, accusation, naming, or labelling of another person as a witch in Ghana.
But two months after the Bill's passage, the president is yet to assent to the bill.
Commissioner Joseph Whittal says the delay does not send a good signal.
"Any day that it delays in the signing of this bill into law is a day, for the torture of these women to continue. Just last week another woman has been killed just like Akua Denteh. So, let me use the opportunity to express our sincere discomfort about signing of the bill into law by the president. We want to encourage him to pass it as soon as possible, because lives are at stake," he stated. Background
The new law was suggested after a 90-year-old woman, Akua Denteh, was lynched in Kafaba in the East Gonja Municipality of the Savannah Region in July 2020, drawing condemnation from local and international rights groups.
While it is not uncommon for people to be accused of witchcraft in sub-Saharan Africa, particularly in rural communities, the woman's death caused a public outcry because of the brutal way she was beaten and killed.
The bill was lobbied by Madina MP, Francis Xavier Sosu, and four other MPs with the aim to protect people accused of witchcraft.
Another woman killed
A 60 year old woman Musah Azaratu Poana, has been murdered by two brothers at Jagna in the West Mamprusi Municipality of the North East region over witchcraft accusation
According to a daughter of the deceased, the assailants stormed the house and accused her mother of bewitching their father and began to fire several shots at her killing her in the process.
Meanwhile, police in the area have launched a manhunt for the two siblings who attacked and killed the 60 year old woman over witchcraft accusation.
Azaratu's death has sparked another round of public outcry, on the nned for government to sign the bill into law.
—3news.com