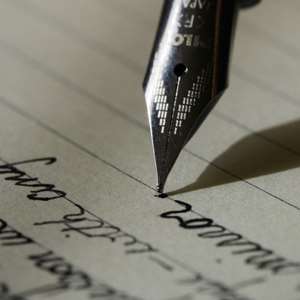 The alleged voice recording of the removal of the IGP involving a senior police officer is highly unprofessional, uncouth, full of hatred, and a display of political bigotry. Reading through all that COP mensah said at the committee sitting, I was shocked to my marrow by all the accounts he narrated to the committee. How can a senior police officer talk like this? This goes a long way to confirm that prejudiced political recruitment, promotion, and transfers within the security services are the nemesis for many of the security issues we have in country .
Undeniably, there are many officers in all the security services who have been promoted double under both governments, thus, the NDC and NPP. Others have been transferred to places of their preferences, and many others have been recruited into these services unmeritoriously. So, why is he talking as if this is done only under the NDC? Both political parties should be guilty of this crime of trying to favour people they perceive to be their men in the services for it breeds hatred and political nepotism at the work place. And this is dangerous for our security stability as a young democracy. .
.
Again, the rampant misconduct of many officers within all other security services is as a result of the political recurrent regime we have in the country now. They are a lot of officers who are not fit for purpose but are recruited into the various services because they have political links. What we are beginning to see know is just the tip of an iceberg. Very soon, we will witness a lot of mutiny with the services and it may result in serve mayhem, brutality, and disregard for lawful orders or commands from superiors within the services. Because if a perceived NPP officer gives an order to another perceived NDC officer during an operation, this order may not be effectively executed or may completely be refused if the one ordered thinks it's against his party's interest. Awayaso in my mind at this moment.
This kind of political favourtism is very common within all the four security agencies under the Ministry of interior. That's to say the police, GNF(Fire Seevice), GIS ( Ghana Immigration Service, and the Prisons Service. It may happen in the GAF( Ghana Arm Forces) but it may not be too glaring because they still try to maintain lawful orders within their ranks and files. And there is a higher standard of discipline in there as compared to the other services.
What amused me about what COP mensah said is that; he is oblivious to the fact that this phenomena is abound in all the public sector and even in some private owned ventures. Employment and promotion within the public sector have seen the worst of all political manipulations than any other place. This affects breeds conflicts at the workplace and productivity in general. Because people who are deserving of promotion have always been denied the opportunity and others are victimised with political transfers. All these are setbacks as they demoralise many from putting in their best at work or in offices where the work.
Why can't our recruitment, especially in the security agencies be based merely on meritorious value rather than this political favoritism? We may as well be warned that the aftermath of what we are engaging in currently will not be a good thing to hear in the not too far future. When the officers in the security agencies begin to be affiliated to political party A or B and do everything possible to favour that political party, that is when the little stability and tranquility we are enjoying now will also begin to granulate into pieces as law and order becomes scarcely unavailable and all kinds of atrocities set in.
In a nutshell, Ghana is the only country we have and we must work cautiously and assiduously to promote peace and harmony among ourselves and to pave the way for the development of the country. To do this, set us eschew all forms of political recruitment, promotion, and transfers within, especially the security services and that of all public sector departments. Politicians must be meticulous in unnecessary interference in these security setups because once there is a problem with any of them, our security and stability as a nation will be thrown off board.
Ghanaians are watching!!!