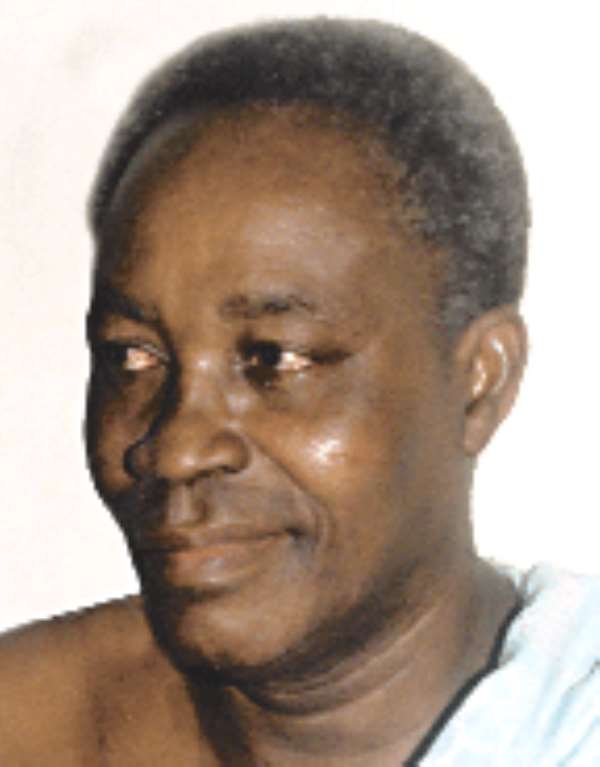 The late Ga Mantse, Nii Amugi II, who died two years ago, will finally be buried on January 27, this year, a source close to the family has told the Daily Graphic.
The source said the late chief, a member of the Amugi We, who died in December 2004 would be buried at the Royal Mausoleum of Amugi We.
Nii Amugi was enstooled as Ga Mantse in 1965, reigned for 39 years and died at the age of 65. The late Ga Mantse, before his enstoolment, worked as an accounts officer with CFAO for five years in the 1960s.
Described as an inspirational leader, the late chief, known in private life as Mr Simon Yarboi Yartey, played a pivotal role in the establishment of the Ga Traditional Council.
Before then, he had to travel to the Eastern Region to join other chiefs there for important meetings.
A Ga book, entitled 'Modzawe', which literally means the execution of criminals by themselves, was also authored by the late chief and, according to the source, it had gained popularity in recent times.
He left behind eight children and 11 grandchildren.
In July 1989, the late chief led a Ga-Dangme delegation to the United States of America (USA) to foster stronger relationships and collaboration for the effective development of the Ga State with Ga residents in the USA.
The chief was also described as a staunch Christian who once played the organ at the St Andrew's Anglican Church at Abossey Okai.
The date for the burial of the late chief has been postponed more than three times because of the lack of understanding on the installation of a new Dzaasetse and the subsequent selection of a successor to the Ga Stool.
This time, however, the source gave the assurance that plans were far advanced to ensure that the late chief was finally laid to rest.
Last year, one of the ruling houses, Nii Akropong We, installed Dr Jo Blankson as the Ga Mantse under the stool name King Tackie Tawiah III, but his installation was challenged by the other three Royal houses which claimed that his installation was illegitimate.
Story by News Desk Report