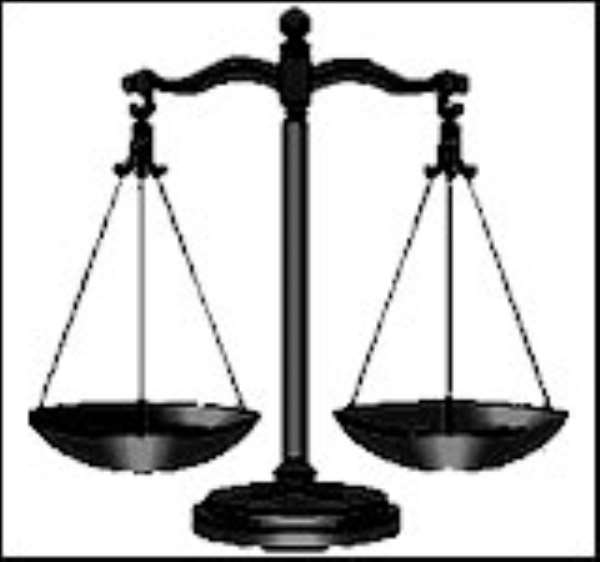 A Nigerian businessman, Collins Nwafor, standing trial at an Accra Circuit Court for allegedly raping a 15-year-old apprentice seamstress, has jumped bail and it is suspected that he has fled the country.
The Nigerian succeeded in seeking a court bail from a superior court, with the tacit support of the investigator, his counsel as well as two uncles of the victim, after he had been remanded in custody by the Circuit Court.
He is being sought by the court after it had issued a bench warrant for his arrest.
A human rights lawyer of the Commonwealth Human Rights Initiative (CHRI), Mr Simon Leper, explained that the CHRI had been following the case of Nwafor on behalf of the victim (the complainant) and that clarification was needed regarding the circumstances under which bail had been granted to the defendant.
Consequently, at a meeting that officials of the CHRI held with a senior official of the Attorney General's office, the CHRI realised that an initial application for bail for the accused was rejected by the State Prosecutor, Paul Nero, and that an affidavit was submitted to that effect.
However, counsel for the accused claimed there had been a new development and produced a letter before court, signed by the complainant, to the effect that she no longer wished to pursue the case and this was confirmed by the police investigator.
Based on these facts, the high court judge, Justice Adaba granted bail to the suspect. The case was then sent to the High Court presided over by Mr Justice Isaac Lartey-Young, on point of law, insofar as the Circuit Court judge had remanded the defendant having revoked his bail.
According to Mr Leper, the judge duly granted certiorari, reinstating the accused's original bail conditions of ¢10 million with no surety, but did not grant prohibitive relief which would have prevented the Circuit Court judge from hearing the case.
He said Nwafor was supposed to have appeared before the Circuit Court judge but had since failed to do so and that that had necessitated the issuance of the bench warrant.
The Mirror in its Saturday, August 12, 2006 edition, reported a case in which a police prosecutor attached to the Domestic Violence and Victims Support Unit (DOVVSU), allegedly collected money from a Nigerian businessman, who allegedly raped a 15-year-old girl, with the aim of getting the court to dismiss the case for lack of prosecution.
According to the report, the grand design plotted by the prosecutor, Inspector A.A. Ahor, and the counsel had the blessing of two uncles of the victim (Eric Obeng and Yaw Amoama), who had benefited from a ¢10 million largesse from the Nigerian businessman.