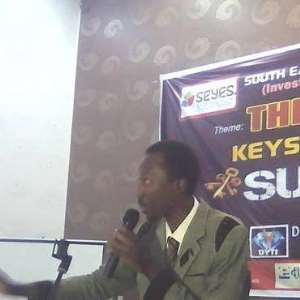 Igbo elites in Nigeria and Diasporas have unleashed heavy criticisms on Obiora Okonkwo, a former PDP governorship aspirant in Anambra State for declaring open support for Atiu Abubakar instead of Peter Obi.
Obiora Okonkwo who lost the PDP governorship primaries in 2021 by four votes to Val Ozigbo, have been abused, insulted, debased and called all sorts of names for daring to openly canvass for Atik Abubakar as his preferred presidential candidate in the South East.
Since the plethora of abuses he got on numerous elitist whatsapp and facebook platforms, many supporters of Bola Tinubu and Atiku Abubakar have decided to keep their mouth shut, and do their worst few days to the elections.
Many prominent supporters of Atiku and Tinubu have told me that they will mobilize for their principals at the last moment because they are not ready to be hushed, abused, insulted and cursed for holding contrary political opinion.
Rev Obinna Akukwe is appalled at the level of abuse Igbo elites heaped on Obiora Okonkwo , a former governorship aspirant in PDP for not supporting Peter Obi.
Obiora Okonkwo is entitled to his opinion over PDP . This mob mentality has never taken Ndigbo anywhere. Afenifere have abandoned Tinubu for Peter Obi and the Yoruba elite is not crucifying them.
Some Muslim leaders have told me they will support Peter Obi and their fellow colleagues are not crucifying them for abandoning Tinubu or Atiku.
In 2011 former Vice President Alex Ekwueme rejected reelection of Jonathan, claiming that it will affect Igbo Presidency in the next four years, and he was hushed, abused, and derided. He was told that Goodluck Jonathan is Igbo and a vote for him is a vote for Ndigbo. Today Igbos are salivating everywhere begging for presidency.
Rev Obinna Akukwe believes that it is anti democratic to use mob action on dissenting opinion and insists that Obiora Okonkwo, Okwy Nwodo, Osita Chidoka can hold on to their Atiku.
Let Uzodimma, Umahi, Orji Kalu, Onoh hold on to their Tinubu.
Let Pat Utomi, Victor Umeh, Enyinnaya Abaribe, Tony Nwoye, Val Ozigbo and the teeming Obidients hold on to Peter Obi.
Using mob action on anybody is equally demonic. It is the same IPOB tactics that gave birth to Simon Ekpa.
Igbo elites should leave Obinna Okonkwo to his opinion, else he will turn to another Reno Omokri and teach Peter Obi lesson in Anambra State.
Rev Obinna Akukwe does not care how any silly mob feels about this opinion. Peter Obi has enough Obidient supporters to win South East.
Leave the few who believe in Tinubu or Atiku to their opinion and cleavages. Anything other than this is demonic.
(Obinna Akukwe , Columnist, Activist, @obinnaakkwe)