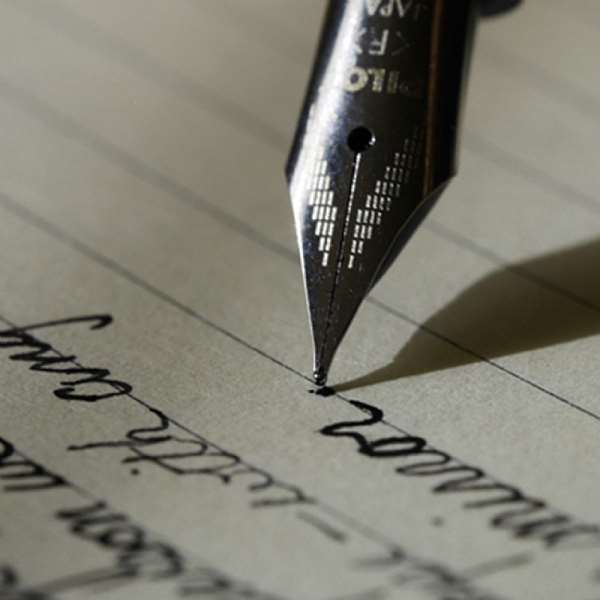 ...in this Critical Period of our Economic Transformation and Development As we all know, economic transformation and development can augur only well if a country has policy dimensions in place that would propel the economy on a sustainable and equitable economic growth and development. Thus, sustainable economic development and transformation remains an essential cornerstone for increased economic growth that would ultimately translate into increased standard of living and prosperity for the nation's citizens. This is what Ghana as a country should strive to achieve.
The world over, it has been established that foreign investment (be it direct or indirect) is primarily one of the good things which can help turn an economy around. However, the sluggishness in the world economy has also come in its wake the reduction in private capital flows to developing countries such as Ghana–both net commercial lending and foreign direct investment (FDI). FDI flows to developing countries peaked at $180 billion in 1999, have fallen back to the $160 billion range. Rising global risk premiums have led to a reversal in debt capital flows. The precarious market conditions have also reduced infrastructure investment sharply. Besides the fall in investment in absolute terms, investors are becoming more selective in choosing their investment destinations. As a result, investment is flowing to countries with better domestic investment climates: good governance, sound institutions and a system of property rights. Consequently, this has led to the public outcry of Ghanaians: that there is still so little foreign investment in the country that can propel employment creation and capital. Unfortunately, it has been established that foreign investment has not been a very good source of jobs. Actually, it has long been known and documented that small and medium enterprises are the best creators of employment. According to the IFC, small firms (less than 50 employees) account for 85 percent of manufacturing employment in Ghana. With the rapid rate of population growth in Ghana, SMEs labour intensity is expected to continue to provide the best chance of employment generation. The challenge for Ghana is to remove existing constraints to SMEs. Many of these constraints will fall away as governments adopt sound fiscal and monetary policies and eliminate trade barriers. It is in this direction that a laudable idea such as the Ghana Development Marketplace (GDM) competition (A World Bank led sponsored initiative with the support from local banks and donor partners) should be commended. As described, this project is aimed to reward innovation by entrepreneurs in the SMEs sector. It has a commitment of 4.5 billion cedis for well-packaged business plans. Twenty-one Small, Medium Enterprises (SMEs,) whose projects and business plans were adjudged as excellent and innovative, received over three billion cedis to implement their programmes. Nine out of the 21 winners received 100 million cedis each, while the others were each given 200 million cedis (Source: Ghanaweb Business News of Saturday, 25th June, 2005) More efforts such as this are needed to promote domestic investment and spread the benefits of economic growth more evenly across Ghana. As people, we need to embrace the idea advanced by Mr. Ishmael Yamson, Chief Executive of Yamson and Associates that "the country would only be transformed economically through innovation and creativity" of nationals. It is in this vein that this renowned Ghanaian intrapreneur has asked that the Ghana Innovation Trust Fund should attract contributions from all Ghanaians to award people who come out with innovative ideas that would develop the country. He added that the funds would be monitored to ensure that it was well used and called for voluntary contributions from individuals, corporate bodies, among others, as soon as the modalities backing the fund had been established (Source: Ghanaweb Business News of Saturday, 25th June, 2005).
The international community has reached consensus, embodied in numerous texts that, the primary source of funding for development is domestic. This is one of the most important, yet least addressed areas of financing for development. States use a variety of techniques to mobilize domestic resources for development. Whether traditional, such as via taxes, or innovative, such as state-sponsored savings accounts for education, all these methods require a strong enabling environment. To this end, Ghana government should focus on building an enabling environment for domestic investment, and promote regional linkages and integration before looking to foreign direct investment to solve our development woes. For corporate Ghana to participate competitively and favourably in internationalization, the government should first build an enabling environment for our own entrepreneurs and economy before talking of attracting outsiders. Thus, an economy that can attract domestic investment will also attract foreign investment. The government should not be weary but should concentrate on good governance, promotion of rule of law and development of our infrastructure.
Creating an enabling environment for private sector led growth should be a continuous effort by the present government and others yet to come. As the government reviews and amends existing policies in both economic and political arenas, the needs and concerns of private investors-both domestic and foreign- are important to be kept at the forefront. A country cannot encourage foreign investment without first creating an environment where its own nationals will want to invest. Furthermore, in encouraging domestic investment, governments should not overlook (if not underestimate) the economic value of the informal sector, and small and medium enterprises, many of these run by women. Ghana's decision-makers need to address specific needs of women and smaller firms and not simply focus on large companies making large investments. It is in this light that one tends to question the functionality of our NBSSI and BACs. These agencies which are supposed to play an important role in this exercise need to be resourced and retooled. Quite apart, they need to be staffed with energetic, win-some and business-minded individuals who can shepherd our prospective entrepreneurs to the promise land.
Our policy reforms should continue to create an environment conducive for investment to domestic as well as foreign investors. Indeed, growing numbers of private entrepreneurs are essential to future economic growth. Most domestic investment will come from small and medium enterprises (SMEs). SMEs play a key role in the transition from agricultural to industrial economies. For example, in Japan, where small enterprises have always been important as subcontractors to large firms, over half of manufacturing output in 1960 originated from firms with fewer than 100 employees. One-third of all the workers in Japan were employed by them. This was at the start of Japan's rise to a world economic power. In the U.S. and Europe today, almost 100 percent of new job creation comes from the small business sector. Large companies are even downsizing. Some of the key determinants of economic growth that have been identified in recent studies depend in important ways on institutions as well as on economic policy undertakings from year to year. It takes an efficient financial system and probably also an independent central bank to channel national saving into ample high-quality investment. It takes an outward-looking, liberal exchange and trade regime to foster rapidly expanding foreign trade. It takes a good, subsidized, incentive-compatible education system to offer a good education to all. It takes an honest and independent judiciary to keep corruption under control. It takes liberal laws and a dynamic constitution to secure political and civil liberties. Likewise, it may take institutional reforms. In short, institutions make a difference: they must.
Government efforts to promote sustainable development must continue to include appropriate use of government funds especially donor support, the accrued and yet to be accrued HIPC benefits. The challenge presented to public officials is to establish a sound macroeconomic policy environment, including an adequate regulatory and legal framework, which will attract private domestic investment into areas that improve not only the economic, but also the social and environmental well being of the citizenry. Our economic and development dialogues should include a full discussion on traditional, as well as innovative ways that Ghana can use to mobilize domestic resources for development.
To our local entrepreneurs and local investors, domestic enterprises should choose investment strategies not only to suit their own situation but also to go with the tide of internationalization. Domestic enterprises should try to consolidate overseas resources effectively through foreign investment and set the international market as their target. By these means, enterprises can improve their competitiveness and survive the competition with foreign transnational companies.
In sum, to grow and to improve the standard of living of the average Ghanaian, Ghanaian government must work with their citizens to create an environment that encourages investment-both small-and large-scale-of our own nationals. A country that fosters private investment at home will also attract investors from abroad. It has been documented that one key to improving investment prospects is to adopt sound macroeconomic policies that send appropriate signals to the market. Equally if not more important is a transparent, predictable legal system, free from corruption and undue influence that demonstrates respect for contracts and the rule of law. Tax and other investment incentives are fine such as they are but elimination of the little obstacles, cumbersome regulations and unwelcoming attitude to private investors will do more to increase investment levels than any tax holiday. An open trading system and increased regional market integration will bring in foreign investors and stimulate local producers, particularly in the manufacture of non-traditional exports. We should continue to look at the informal sector and the needs of its entrepreneurs and bring them into the formal economy. We should go all-out to remove constraints of small and medium enterprises, which, like the informal sector, create the lion's share of new jobs. Let us make every effort to give the domestic investor access to credit, market information and training. Let everyone know the rules of the game, and give clear, enthusiastic signals that the government is committed to sector-led growth and equal opportunity for all. Finally, we should continue to support women strategically not politically, educate them and provide them with access to credit. They are often an untapped source of economic growth. The government, legislator, judiciary, the press, civil and public servants, academicians, researchers, political parties, civil society, private businesspeople and in fact all and sundry should work in a dynamic partnership to develop our own enabling environment for investment. This could serve as the catalyst for economic growth. As people, we need to remember that Ghana's future will depend on this. Robert Ankomah Opoku Research School of e-Commerce Division of Industrial Marketing & e-Commerce Lulea University of Technology Lulea, Sweden Views expressed by the author(s) do not necessarily reflect those of GhanaHomePage.