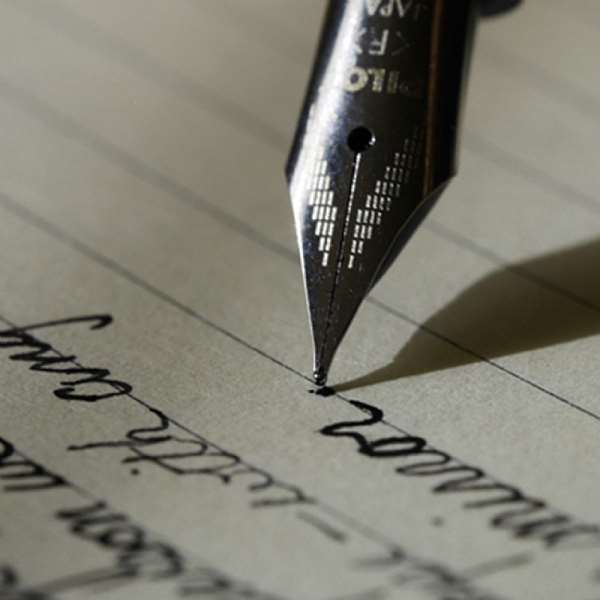 Countrymen and women, loyalists and opponents, Now that Omafo Sarfo has spoken I want you to stop talking about this CNT loan saga. There are so many equally controversial and interesting subjects to argue and whine about on radio and in the beer bars.
I know Omafo Sarfo did not really impress most of you and he even seems to have confused some people a little bit more with his utterances and revelations. I also know that people are also asking about why it took him so long to "explain things", by presenting facts that had already been made public by a journalist. All these are genuine concerns that are worth looking into. But I don't have a lot of time on my hands right now. Just a few days after Omafo Sarfo's press conference I had to travel to the US to attend the summit of the most powerful economic bloc on earth. So I didn't have time to waste on your petty grievances over the CNT loan. As for the loan, it will come. In the meantime, I want you to give Omafo Sarfo the benefit of the doubt, wait and see what happens in the next few weeks. You might be a little bored whiles waiting but I think that the radio stations will come up with some other issues for you to argue and scream about on radio and in the drinking parlours.
Just before emplaning for the US I heard the news that Accra has ran out of cemetery spaces – I mean all the cemeteries in Accra are full and that there is hardly any space left to bury those who die in the national capital. This should be a warning sign to all those who are about to die. If you have relatives or friends contemplating death – that is to say battling with a disease, considering suicide or driving recklessly etc. – please let them know that the cemeteries in Accra are full and that if they die you will have a difficult time finding a plot for their burial. But in the midst of so much hardship, degrading poverty and a collapsing healthcare system, don't begrudge anyone who decides to respond to death's call.
I know death is a very serious issue in Sikaman and most of you don't like to talk about it. A lot of you don't even like to mention the word 'death'. When someone dies, you prefer to say that the person is "stuck somewhere" (in my language, "w'aka bebi"). But I want you to spare a moment and let's talk about death, how the citizens of Sikaman die and how we treat the dead. I think that death is an important phase in life. Without death life is incomplete. Yet many of you don't look forward to it. When you were children, you looked forward to growing up – developing breasts, growing a beard, breaking your virginity and doing all the things adults do. You looked forward to getting a job, getting married, having your own children and making as much money as you want. But you never thought of death – without which your life is incomplete. We fail to plan for the final important phase of our lives. Therefore a lot of Sikaman citizens die, for example, without making a will (the type of death lawyers describe as 'intestate') creating confusion in their little corners of the earth as they move on to the other side. Others also die at a ripe old age but in abject poverty – even though they were quite well-to-do in their heydays, simply because they failed to save up. The essential point I am making here is that we need to look forward to dying and plan adequately for it. In planning for death, you don't decide where or how you die. That's impossible. But you decide among other things on who inherits your property, how your funeral is staged and if, when or how your corpse will be buried.
I can't tell you how to write your will. But I can tell you that now is the time to write it. Get yourself a lawyer and write a will now. Decide on who gets the chamber pot under your bed, who gets your tattered portmanteau and who gets your saucepans before death decides to smile at you. Do this and you save your family and our country the divisiveness of yet another family feud over a dead man's property.
Having decided on the distribution of your property, I also will like you to do everything to influence what is done to your body when you die. This is a very personal, sometimes spiritual, matter and no one should decide for you. But I have a few suggestions here. Please let it be known to your family members that you don't want an extravagant funeral (what many people euphemistically describe as a "fitting burial). If possible, give them a ceiling on the amount of money you will like to see them spend on your funeral. Warn your family not to spend so much money on a coffin, jewelry etc. Let your family members know that your ghost (if your really have one) will not tolerate any attempt to turn your funeral into a party where people weep a little bit but sing, jump about, dance and eat to their fill. In essence, you must plan your own funeral and appoint a trustworthy member of your family to oversee its organization. All the calls for our citizens to refrain from organizing extravagant funerals have fallen on stony ears and I believe funerals will only be less expensive if people take just a few minutes to plan their funerals before they die or get "stuck somewhere".
Perhaps, you might also want to decide on where you are buried or, let me say, what should be done with your corpse. My mother once told me that the carcass of a dead goat is much more useful and precious than the corpse of a human being. She told me that the goat's carcass can be easily be used to prepare a sumptuous meal of fufu and light soup but the human being's corpse just gets decorated and dumped in a six-feet hole. I agreed with her, but not for long. I have just recently discovered that the human corpse can be very precious and useful. Instead of allowing your corpse to be dumped in a hole at Awudome, I will suggest that you donate it to the medical students at Korle Bu. They will use it as a learning aid. That could be your final contribution to humanity. By donating your body to science, you will also be indirectly helping those who will be left on earth to save up some land for some more useful purposes – like farming. We will never again hear about cemeteries being filled to capacity.
So in the meantime, how do we resolve the problem of having no space to bury the dead? Honestly, I don't know. I am your president, not an undertaker.
Yours even in death,
J. A. Fukuor [email protected]