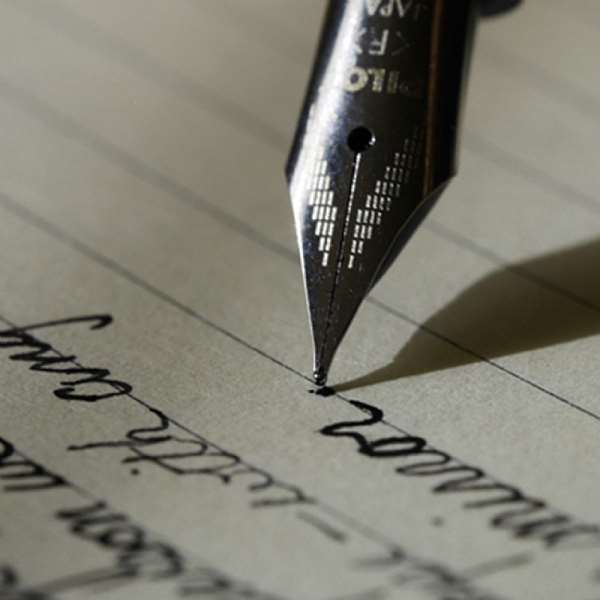 It was Shakespeare who wrote about Coriolanus; born of high gentry, schooled in the noble art of war and resolutely resolute in his convictions. Put together, he was of Patrician stock. Coriolanus distinguished himself in his chosen field of endeavour and many fell at his feet due to his discipline, training and uncompromising attitude when it came to matters of conviction. Coriolanus' nemesis however was the interplay between Plebeians and "consuls" appointed to harmonise relations between the Patrician ruling classes and the Plebeian masses. He was unwilling, unable and unready to sell his conscience for the sake of high office or a mess of pottage for that matter.
If there is one politician/ civil servant and expert who fits this description of the Shakespearian chief, it must be Dr. Charles Yves Wereko-Brobby who unlike all the other "Brobbeys" spells his with a Brobb(y); he has always dared to be different. His fame does precede him, having doubled as an energy consultant during the PNDC era and served in various capacities worldwide. He is also known to have a somewhat tough personality, perhaps a legacy of his genealogy, being a direct descendant of the legendary Okomfo Anokye of Ashanti History fame. That he has been in the forefront of many an agitation cannot be overemphasised within the Ghanaian body politic for he marched in tandem with the likes of Stanley Adjiri Blankson, Kwesi Pratt, Kweku Baako, Kwaku Poku, Victor Newman, Nana Akufo-Addo and Nyaho Nyaho Tamakloe to make their point in the never-to-be-forgotten Kume Preko marches organized throughout the ten regions of Ghana. On issues of organisation and c! onviction of purpose, I am yet to see anyone as thorough as Dr. Wereko Brobby. The man gets the job done.
Yours truly is not of the ego massaging class and therefore it would be highly preposterous of me to extol the prowess of Dr. Brobby. Nonetheless where one's conscience agitates for rest, it serves a purpose to call a good man by his name lest truth and integrity are sacrificed on the altar of political and opportunistic sentiments. My first close encounter with Dr. Brobby was during the bid of Mr Kwame Pianim for the candidacy of the NPP. There he was as our boss and together with the likes of Victor Newman, Cecilia Dapaah Courage Quarshigah and many others mapped out a winning strategy that made soliciting for votes for Mr Pianim an attraction in itself. The man was simply devoted to his work. It therefore came as no surprise to me that during one of my rare interviews with some bosses on "the other side", his ex-boss, Mr Ato Ahwoi had this to say of him: "Wereko-Brobby is the finest civil servant I have ever worked with. You give him a job and you can go t! o bed knowing that it would be done with outstanding precision and distinction. It's a pity he has chosen to join the NPP but at any one time, you cannot fault Brobby on his efficiency". I think this was more than I had expected from the likes of Mr Ahwoi who obviously knew why I was probing about his experiences with Wereko-Brobby. It was a highly political era and the political barometer of Ghana was indeed at its zenith.
Today the debate has been joined by many, questioning what exactly he did wrong to merit such treatment by the very people he is reported to have created excellent conditions of service for. It is said that Dr. Brobby is "arrogant" and has a rather abrasive style of management. The question then is whether we are looking for form of management or substance/results of management. Each individual is certainly bound to have his or her own style but in this day and age, it must not be the criterion upon which decisions about policy, growth and development would be made, otherwise many of those who have paraded as leaders of our country and SOEs for that matter would not have found themselves in any responsible position whatsoever. Worse things happen ironically in foreign run companies in Ghana and never do Ghanaian workers raise the red flag for fear of losing their jobs; so what we are being told is simply that Ghanaians have no right to be resolute with regard! s to other Ghanaians while foreigners have a field day in whatever they choose to do. No wonder some people spit at our hard-working workers and get away with it. Substance it appears is being sacrificed on the altar of form. At the Ghana Cyber Group level, questions are being raised as to whether it is worth it after all for any Ghanaian professional to return to the country if this is the treatment that is being meted out to those who have the fervour to return home. The conclusions to be drawn are myriad although two clearly stand out: patriotism vs indifference.
I am not an expert on VRA affairs, neither do I claim an indepth understanding of the issues at stake. The issue that generated so much debate for those of us afar had to do with Dr. Brobby's management style; the question then was whether he had to carry out his convictions or pander to the whims of those whose "additional sources of income" would be undermined upon the full implementation of "Brobby's reforms". Perhaps, his new ideas were unfairly opposed simply because they were not already common; we might never know. What this article concerns itself with is the principles exhibited by the man. Backing out when investigations were in the offing, (something that is seriously lacking in our politics) biding his time and resigning when official inertia seemed to be the order of the day, having been exonerated on all accounts by the investigative bodies set up to probe his tenure. Today VRA is perhaps heading back to the old days and ways of "some people's m! ine"; di bi ma min di bi. Brobby like Coriolanus has refused to bow to the pressures of the Plebeians. His reputation is as intact as the word itself. What remains to be seen is whether VRA and by extension Ghana would ever find its children subjecting themselves to such situations for the mere sake of patriotism. The battle between patriotism, political expediency and industrial blackmail has probably just been joined. As for Brobby, like Spio Garbrah and others of the Achimota stock, fortune would always smile on them, perhaps due to the workings of the "motown mafia" aided for sure by their academic qualifications. Taking the Republic of Ghana into the heartland of neo-liberalism when workers are baring their teeth left, right and centre in a way that would make Marx and Engels smile with a smile is a political-economic move that might just turn out to be the government's greatest challenge, never mind that elections are just around the corner and populism has nev! er been a trait of the Danquah-Busia tradition.
One issue would contin ue to haunt the body polity for sure: would the resignation of Wereko-Brobby signal the end of VRA's woes? Events that follow from now on would determine whether Ghana and for that matter the government handled the VRA issue prudently or pathetically. Views expressed by the author(s) do not necessarily reflect those of GhanaHomePage.