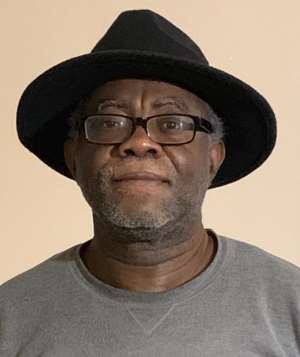 If I recall accurately, since the 1990s, in the wake of vehement protests from members of the British public, Queen Elizabeth, II, and the British Royal Family have been subject to the payment of income taxes. These protests came during a period of economic crunch and austerity measures taken by the Westminster Government to rein in skyrocketing inflation and what at the time was perceived to be unbearable pressure on social services. So, I was quite a bit disturbed when it was, once again, brought to my attention, just a couple of hours ago, that five years after he had been offered the mandate of democratic governance of the Sovereign Democratic Republic of Ghana, President Addo Dankwa Akufo-Addo has yet to table a motion in Parliament for either the amendment or complete removal of Article 68, Clause 5 of Chapter 8 of Ghana's 1992 Republican Constitution, which irrationally stipulates that the salary, allowances, facilities, whatever the latter terminology means, pensions and gratuities of the President of Ghana shall be exempt or nontaxable.
Now, this kind of statutory edict defies common sense, justice, fair play and the practical reality of life in a country where the overwhelming majority of the citizenry is expected to pay some form of taxes, directly or indirectly (See "President Nana Akufo-Addo Does Not Pay Taxes" 6/26/17). The afore-quoted article was authored by a Mr. King David Dzirasah barely 6 months into the first term of Nana Akufo-Addo who, as as Attorney-General and Minister of Justice in the government of President John "Six Cars" Agyekum-Kufuor, crafted the effective and definitive revocation of the odious, execrable and extortionate Britain-bequeathed Criminal Libel Law. In effect, Nana Akufo-Addo crafted what came to be known as The Repeal of the Criminal Libel Law, a governance instrument that was routinely and rampantly used by the British colonial administrators to clamp down on democratic dissent and protestation of inimical government policies.
What is very flabbergasting, but not altogether unexpected, is the fact that his highfalutin and pontifical talk of freedom and the immutable demand for Ghanaian and Africa's total liberation and all, Ghana's First Postcolonial Leader, Prime Minister Kwame Nkrumah, later redesignated as President, actually Executive-President of Ghana, would use this veritable and immitigable and downright barbaric instrument of control and torture far more rampantly and extensively than had been used by the racist British colonialists. Now, what the preceding means is that of all the Five Presidents who have had the privilege to govern the country under Ghana's Fourth-Republican Dispensation, it is Nana Akufo-Addo who has the singular or unique distinction of making radical and/or revolutionary changes and/or reforms to the law. In short, the legendary "Little Man from Kyebi" knows how to tweak the law and make it work for the Commonwealth or the practical good of all Ghanaians, as evidenced by his deft and genius crafting and facilitation of the implementation of The Repeal of the Criminal Libel Law, as well as the recent creation of the Six Additional Administrative Regions, as he had promised during his electioneering campaigns, all three of them, for the Presidency.
About the only one remarkable instance in which Nana Akufo-Addo has failed to deliver on his steely will and/or determination to further "deepen" Ghana's democratic culture has been in regard to the prematurely withdrawn December 19, 2019, Referendum which constructively sought to democratize the mode by which the nation's Metropolitan, Municipal and District Chief Executives (MMDCEs), or local administrators are selected. And even here, Nana Akufo-Addo was literally forced to abandon this salutary, foresighted and progressive democratization process because he likely had not conducted adequate consultations and "contractual compromises" with our invested traditional rulers and, in particular, a critical mass of the key operatives of the Ghana National House of Chiefs. But even on this latter count, there is absolutely no definitive conclusion; it all depends on who the curious enquirer talks to. Even so, as yours truly has adumbrated in at least a dozen articles and columns, Nana Akufo-Addo could very well have ultimately won the proverbial war, if he had allowed charity to begin at home.
For example, the President could have decided, once again, unprecedentedly, to have run a party-based democratic electoral process for the selection and appointment of the MMDCEs, a prime opportunity that he appears to have apocalyptically squandered, and one which continues to disrupt local governance with the frequent rejection of the imposition of Headquarters-appointed MMDCEs. If far more is being demanded of Nana Akufo-Addo by both his supporters and his political opponents alike than had been demanded of his predecessors, it is primarily because he has promised far more radical and, some would even say, revolutionary changes than all four of his predecessors, two of whom are presently deceased. He may very well have also delivered more than any of his predecessors, perhaps even since Independence. But, of course, there are still many more promises and practical needs to be delivered on. He needs to be more disciplined and not be tempted by such morally unsavory and economically inadvisable decisions as having the wives of Presidents and Vice-Presidents put on the public dole, as he was shockingly discovered to have recently done.
Ultimately, Nana Akufo-Addo needs to stand up to be counted well above the heads and shoulders of his predecessors. His physical height ought not to be a stumbling block, of course, but rather an added advantage, metaphorically and idiomatically speaking.
*Visit my blog at: KwameOkoampaAhoofeJr
By Kwame Okoampa-Ahoofe, Jr., PhD
English Department, SUNY-Nassau
Garden City, New York
November 27, 2021
E-mail: [email protected]